Quilt of Valor...
Details

Published on Tuesday, 05 June 2018 14:14
Written by thenebraskasigna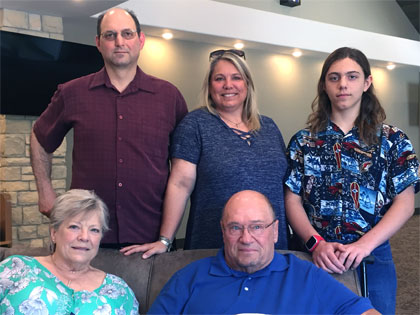 Air Force and Vietnam veteran Jim Runge of Geneva recently received a Quilt of Valor at Prince of Peace Lutheran Church with family and friends attending the Award Ceremony. Jim, formerly from LaVista, was based in Alaska for most of his military service. He and his wife Marla, told about a harrowing experience of Jim's supply plane being shot down over Vietnam and the crew having to find their way through the jungle to safety. Jim and wife Marla (seated) with the Quilt of Valor. Daughter Chris Coash, husband Russ and son Zachary Coash stand behind Jim and his wife.