General Election less than two weeks away
Details

Published on Tuesday, 23 October 2018 19:13
Written by thenebraskasigna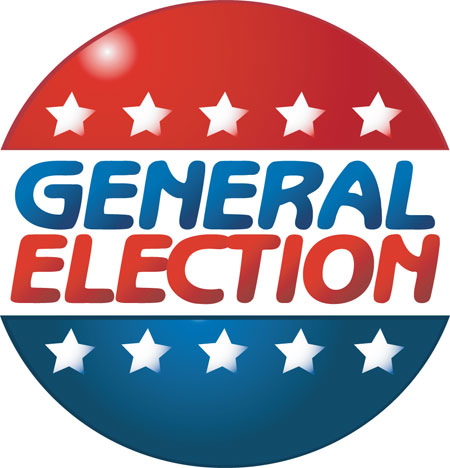 Nebraska Secretary of State John Gale recently reminded Nebraska voters that in-person voter registration continues through next Friday, October 26.
"State law mandates that online voter registration ends on October 19, but in-person registration at your county clerk or election office continues until October 26," Gale said. "On October 26, all county election offices will be open until 6 p.m. local time."
October 26 is also the final day that a voter may request an early voting ballot be mailed to their home. Any registered voter may receive an early voting ballot with no reason given for their request.
"Voting by mail continues to be a tremendous option for Nebraskans who wish to vote early, or who simply wish to exercise their important right to have their voice heard at a time that is more convenient for them," added Gale.
To date, more than 129,000 Nebraska registered voters have requested to vote early by mail or in person. Fillmore County voting officials say nearly 300 ballots have been mailed out by Friday, and of these, 107 have been returned.
"So, if you haven't registered yet or you still want to cast an early ballot, the race can still be won," Gale said. Citizens who wish to register to vote in-person may find the location of their county clerk or election office at the following link: http://www.sos.ne.gov/elec/clerks.html.
Four local election races will be featured this week and next in The Nebraska Signal—the Geneva Mayoral race; the District 1 County Supervisor race; the Fillmore County Treasurer race and the Fillmore Central School Board race. Other local election contests of interest include the Geneva Rural Fire District Bond vote for a new Geneva Fire & Rescue Station. An Informational Meeting for this proposition will take place this Wednesday, October 24, at 7 p.m., at the current Geneva Fire Station.
Seven candidates are also running for the three open seats on the Fairmont Village Board of Trustees. Only incumbent David Seggerman is seeking re-election.
Three men, including two incumbents, are running for two spots on the FC School Board.
The FC School Board transitions to a six-member board beginning in January of 2019. Incumbents Shaun Farmer and Doug Gergen have filed for re-election, while current FC School Board members Randy Kleinschmidt, Sherri Nun and Tami Scheil will not seek re-election. Larry Nun is a candidate for the board. The two top vote-getters will join Jana Schelkopf, Mike Motis, P.J. O'Connor and Christin Lovegrove on the FC School Board.
Candidate information appears inside The Nebraska Signal on page 2A.