Court sentencings
Details

Published on Thursday, 23 March 2017 16:10
Written by thenebraskasigna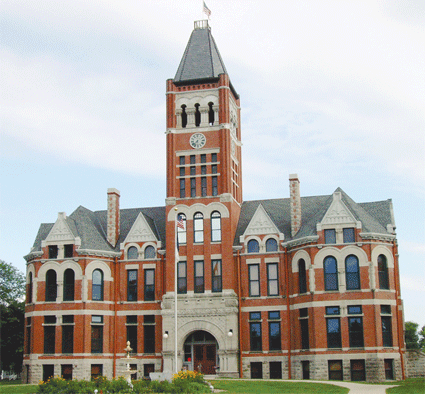 By Signal Staff
Three additional defendants were scheduled for sentencing this month in the Fillmore County District Court besides the one that was reported on earlier this month.
Travis D. Sathe, 43, previously of Exeter and now of Columbus, was sentenced to 24 months of court-ordered probation by Fillmore County District Court Judge Vicky Johnson on March 3. In a plea agreement with the Fillmore County Attorney's Office, Sathe's felony charge was reduced to the Class 1 misdemeanor count of attempted possession of a drug controlled substance and two other misdemeanor charges.
Sathe is currently in a treatment program and facility in Norfolk. Judge Johnson noted the defendant was cooperative with law enforcement officials and was honest and up-front with the Fillmore County Probation Department. Conditions of his probation include staying in Madison County, working when not in treatment, undergoing DNA testing, performing 10 hours of public service work per week, attending 12-step classes and attending a cognitive group session. Sathe was also ordered to pay $120 in chemical-testing fees, $480 in probation fees and $179.17 in court costs. Judge Johnson noted his 11 days of jail time served could be used toward satisfying his financial obligations. In Count 2, Sathe was fined $300 with $189.17 court costs. The fine for Count 3 was $100.
According to court documents, Sathe was involved in a domestic disturbance on May 23, 2016, during the early-morning hours in Exeter. A consented search of the residence involved revealed methamphetamine, marijuana and drug paraphernalia.
Also on March 3, charges made against Tanner Barbur, 24, of Geneva were suspended in lieu of Barbur's admittance into the Southeast Nebraska Adult Drug Court. With successful completion of the program, the charges made against the defendant could be dropped. Barbur is charged with multiple counts of Theft by unlawful taking, Criminal mischief and Possession of a drug controlled substance.
Michael C. Sexton, 32, address unknown, was also scheduled to be sentenced on March 3 on the amended charges of attempted Possession of a drug controlled substance and Disturbing the peace. Sexton was slated to be sentenced at 10:45 a.m. At 1:10 p.m., Judge Johnson revoked the defendant's bond and issued a Bench Warrant for his arrest.