Edgecombe receives Master Editor-Publisher Award
Details

Published on Tuesday, 25 April 2017 16:18
Written by thenebraskasigna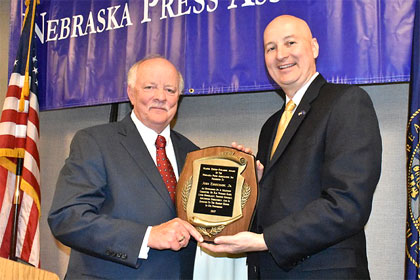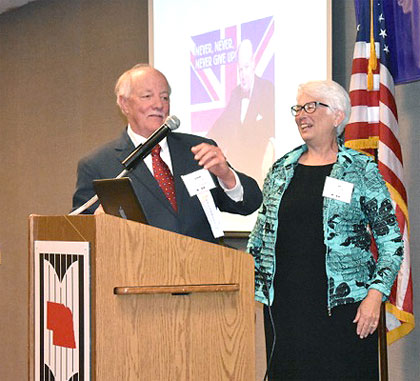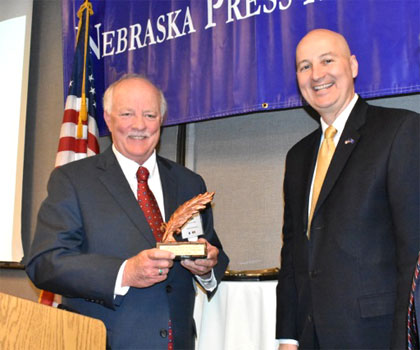 By GREG SCELLIN
Signal Editor
Photos by ROBERT DUMP
Cedar County News
Nebraska Signal publisher John Edgecombe, Jr., became the 46th person to be awarded the highest honor available from the Nebraska Press Association (NPA). Edgecombe received the Master Editor-Publisher Award during this year's NPA Convention on Friday night in Lincoln. Edgecombe has served the NPA as its president in the past, as well as being Nebraska Press Advertising Service president. He also recently finished his term as the National Newspaper Association president.
Nebraska Governor Pete Ricketts presented Edgecombe his award on April 21. A reception was held later in his honor. The NPA is the state's oldest trade association and is made up of all 165 daily and weekly newspapers in Nebraska.
During the annual NPA Convention Banquet and Awards Ceremony the next night on Saturday, April 22, The Nebraska Signal received two third-place NPA Better Newspaper Contest awards. Competing in the second-largest weekly category, The Nebraska Signal was honored for its strong Classified Section and for the newspaper's Headline Writing.