Friesen Elected To Board
Details

Published on Tuesday, 25 July 2017 15:46
Written by thenebraskasigna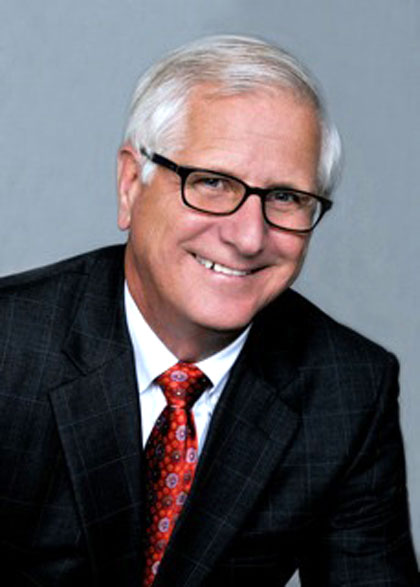 Quinton Friesen, retired healthcare executive and Charlotte resident, was recently elected to the Worldwide Fistula Fund (WFF) Board of Directors. Mr. Friesen most recently served as Executive Vice President Chief Operating Officer at Greenwich Hospital/Yale New Haven Health System, Connecticut where he highlighted the importance of quality patient care.
Founded in 1995, Worldwide Fistula Fund strategically partners with local organizations and institutions to enable Africans to solve their own problems in meeting their women's health care needs. We support girls and women to recover and build new lives after childbirth injuries such as obstetric fistula.
Although childbirth injuries like obstetric fistula are both preventable and treatable, an estimated one million girls and women currently suffer from this injury in the developing world. Caused by prolonged, obstructed labor, obstetric fistula leaves a woman incontinent. Watch Irene's story. In addition to treatment, WFF provides social reintegration services and promotes prevention through doctor & community health advocacy training to improve the overall safety of childbirth. WFF also treats women with pelvic organ prolapse, another devastating childbirth injury that results in the bulging or falling of the vaginal tissues.
Mr. Friesen retired after more than four decades as a healthcare executive. He has worked in numerous executive positions. Notable accomplishments include organizational cultural transformation leading to high levels of safe, quality care in a patient friendly service excellence culture. Mr. Friesen is a Life Fellow of the American College of Healthcare Executives. He is a recipient of the ACHE's Regents Award and the Distinguished Service Award.
During his tenure at Greenwich Hospital, Mr. Friesen helped maintain ten years of patient satisfaction scores in the 98th percentile. During this period, the Hospital was awarded the prestigious Press Ganey Summit Award for five consecutive years. Mr. Friesen also led planning, construction, and activation of a new 500,000 square feet replacement hospital that incorporated many patient centered care features. In addition, Mr. Friesen has served as healthcare administration faculty both at the graduate and undergraduate level.
Currently, Mr. Friesen and his wife Gail are members of SIM USA, an international Christian mission agency providing leadership education and consulting services to affiliated medical organizations. SIM supports in excess of 250 medical missionaries around the world. They have served on several international short-term assignments in Nigeria, Niger, Dominican Republic, Ghana and Fiji.