BDS Rolls
Details

Published on Tuesday, 19 September 2017 18:27
Written by thenebraskasigna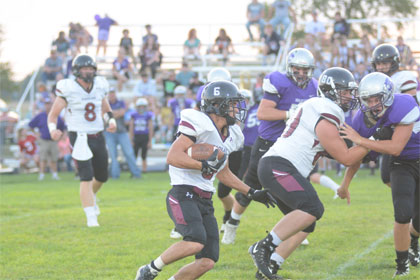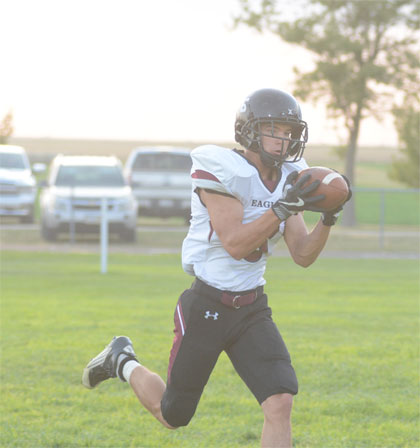 Bruning-Davenport/Shickley improved to 3-0 on the season with a 52-0 win over 1-3 Axtell Friday night on the road. The Eagles scored 38 first-quarter points and added two more scores in the second period to lead the mismatch 52-0 at halftime. Neither team scored in the second half of play.
"We have a few things to clean up, but we are very happy with the physical nature of our team," Eagle co-head coach Mark Rotter said.
BDS signal caller John Christensen rushed for two scores in the blow-out and Thomas Mick hauled in a TD pass, ran for another score and converted three PATs. Garrett Schardt, Karson Dickson and Jesiah Kamler all snagged touchdown passes in the victory, too. Holden Stengel caught two PAT passes for the winners.
Dickson, Nolan Weber, Schardt and Caden Norder all recorded quarterback sacks for the Eagles.
"Defensively, we came at them from all directions," BDS co-head coach Chris Ardissono said.
The Eagles rushed for 299 yards. Christensen threw for 75 yards. The Wildcats were held to four yards rushing and just 70 total yards.
Next up for BDS, is a contest this Friday night at 2-1 Pawnee City. On September 29, the Eagles will host winless Sterling in Bruning. This will be Homecoming for B-D. The much anticipated contest with Falls City Sacred Heart is next on October 6 at Jug Brown Stadium.