Jacobson, Schelkopf Qualify For State XC
Details

Published on Tuesday, 17 October 2017 16:00
Written by thenebraskasigna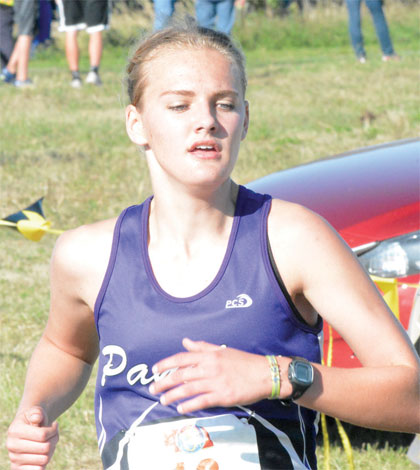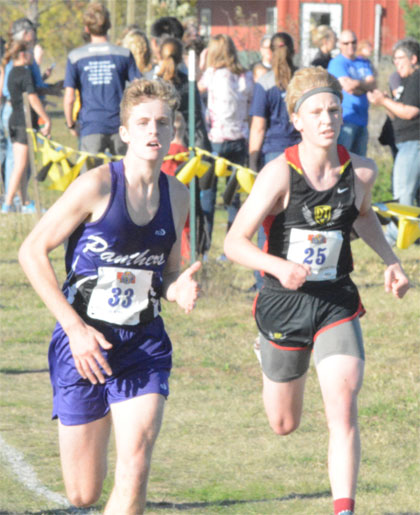 Fillmore Central had two athletes qualify for this Friday's NSAA Class D State Cross Country Championships in Kearney. Panther senior Grace Jacobson had her four-race win streak snapped but still placed second (20 minutes, 34.6 seconds) at the D-3 District Meet at McCool Junction. This will be the third trip to the Kearney Country Club course for Jacobson, as she competed at state as a freshman and sophomore.
Fellow senior Chandler Schelkopf will be returning to Kearney after a 14th place finish (18:53.8) over the Camp Kateri course. Schelkopf also qualified for state in 2015 and 2016.
The Class D girls' race starts at 2 p.m., this Friday in Kearney, while the boys' crank it up at 3 p.m.
Lauryn Monteforte just missed a chance to run this Friday with a 17th place finish (23:10.47) in McCool Junction. Panther freshman Garrett Nichols was just 35 seconds from Kearney with a 21st place finish at the D-3 Meet in 19:40.29.
FC's Katie Sanchez finished in 42nd on Thursday and teammates Kenna Asche and Abbey Parten were 49th and 50th. Riley Hiatt took 56th in the boys race and Ryan Poppert was 64th.