FC Heads Into Post-season 13-12
Details

Published on Wednesday, 01 November 2017 14:51
Written by thenebraskasigna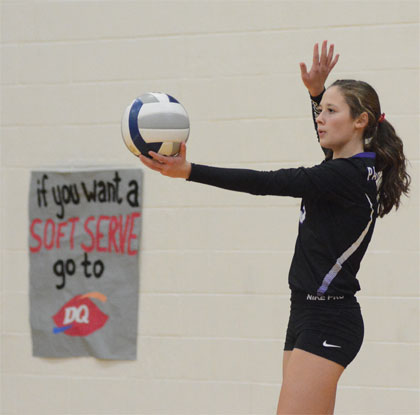 Fillmore Central entered C2-5 Sub-district play on Monday with a 13-12 record. The Panthers drew 17-11 Freeman in first-round action in Tri County. With a victory over the Falcons, FC would likely play top-seeded Superior in the sub-district final on Tuesday.
The 24-3 Wildcats downed the Panthers 25-15, 25-13, 25-9 on Thursday night in Geneva. FC hung with Superior early in the first two sets before eventually falling to the heavy-hitting Wildcat attack.
Halle Theis smacked nine kills against Superior. Macy Scott added three terminations and eight ace sets in the match. Eliana Varrucciu had two kills. Jamey Broman and Lexis Jenkins both added one kill.
Jordan Broman and Hannah Norvell both drilled a pair of ace serves. Theis nailed one. Theis, Jo. Broman, Jenkins and Varrucciu all tallied an ace block. Ja. Broman paced the defense with 10 digs and Rhiannon Shaner had nine digs.