Panthers Fall In Sub-district
Details

Published on Tuesday, 07 November 2017 16:51
Written by thenebraskasigna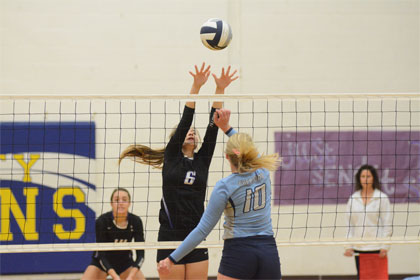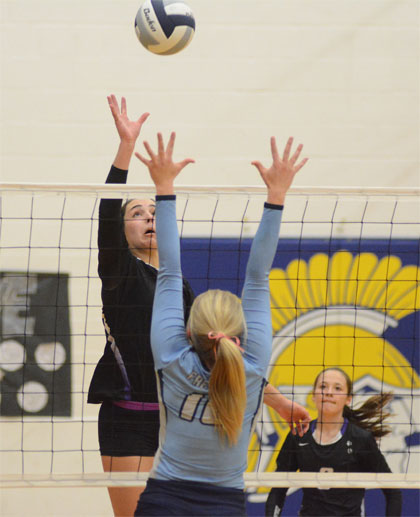 Fillmore Central came out on fire last Monday night against Freeman in its opening-round game in the C2-5 Sub-district at Tri County. Behind a strong serving attack and net play, the Panthers had the Falcons out of sync and rolled to a 25-14 first-set win.
Freeman improved its play at the net dramatically in the second and third sets and cruised to 25-13, 25-12 victories in these sets on October 30. After a 6-6 tie in the fourth set, FC went on a 6-1 run and followed that up with net dominance to lead set No. 4, 18-10 and 21-12. Freeman went on a 5-1 run to cut the lead but the Panthers would have none of it winning the set 25-17.
Miscommunication and poor serve receive had FC down early (6-3) and in the middle (11-5) of the decisive set. The Falcons also amped up their serve game to capture the set, 15-8. FC ended its season at 13-13.
Halle Theis pounded 26 kills in the loss and Jamey Broman added eight. Macy Scott recorded 33 ace sets for the Panthers. Theis and Jordan Broman both thumped four ace serves in the match. Eliana Varrucciu nailed two ace serves and had four kills.
Theis and Jo. Broman both recorded an ace block. Ja. Broman tallied 17 digs and Theis had a dozen. Scott had 10 digs and Rhiannon Shaner had nine.