Panther Boys Win At Gibbon
Details

Published on Tuesday, 30 January 2018 16:45
Written by thenebraskasigna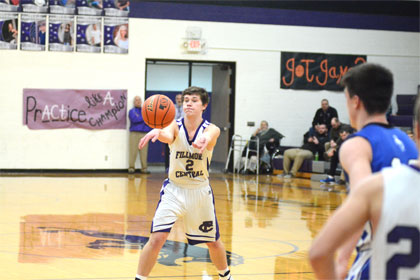 The Fillmore Central boys picked up their fourth win of the season Friday night at Gibbon, as the Panthers got past the Buffaloes, 59-50. FC led 36-28 at halftime.
Kole Karcher tossed in a game-high 24 points for the winners. Jake Stoner added 11 points and both Chandler Schelkopf and Isaah Stucky had six. Both Trevor Swartz and Seth Kenley put in four points and Brock Tatro and Parker Uldrich both added a basket.
Last Tuesday, FC fell to Centennial 60-36 at home. The Broncos led 26-19 at the break and used a dominant fourth-quarter to pull away.
Karcher scored 14 points and Schelkopf added seven. Kenley scored four points and Tagert Osborne had three. Swartz, Stoner, Stucky and Mason Marget all scored a bucket.
FC (4-12) entered SNC Tournament play on Tuesday at Milford.