FC/E-M Softball 6-10 On Season
Details

Published on Friday, 14 September 2018 18:24
Written by thenebraskasigna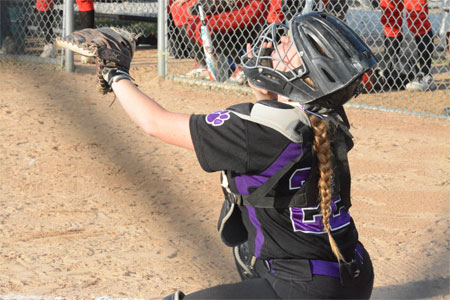 Fillmore Central/Exeter-Milligan fell to Hastings 11-1 on Saturday in Hastings. The host Tigers scored nine runs in the first two innings and added two more in the fourth. The Panthers scored their lone run in the third inning when Jayda Gaston crossed the plate on lead-off hitter's Josie Kresak's triple.
"We didn't start the game very well offensively and it kind of set the tone for the game," FC/E-M coach Aaron Lauby said. "We started to hit the ball pretty well the second time through the line up but dug ourselves too big of a hole to get out of. Hastings is a talented team and if you don't start off well they can make you look bad in a hurry."
The Panthers responded with a 10-0 victory over Holdrege. FC/E-M scored six runs in the second inning and four more in the third. Jacy Schlueter held the Dusters at bay with eight strikeouts.
Kresak, Kayla Geiger, Schlueter, Kelsi Gaston, Caitlin Murphy, Sydney Simacek, Jayda Gaston and Vanessa Lukes all had hits for the Panthers.
"We decided before the game to be very aggressive offensively and really look to attack early in counts and be in an attack mode all game," Lauby said. "We were able to get a big inning early and finish the game in four innings."
Last Saturday, FC/E-M was able to finish 2-1 in a tournament at Fairbury.
"We had a good day today in a very competitive tournament field," Lauby said. "To finish 2-1 is a good sign of progress for us. As a coach I want to make sure I put the kids in situations to be successful and they then have to come through when they get those opportunities. We handled our chances pretty well today. "
Centennial defeated the Panthers 9-3 in Fairbury. Kalisha Gergen, Kayla Geiger and Sydney Simacek scored runs for FC/E-M. Gergen pounded a triple in the contest. Simacek smacked a double. Schlueter and Gergen combined for the loss.
The Panthers got past Logan View 8-5. Gergen, Geiger and Caitlin Murphy scored twice in the contest. Kresak and Georgia Meyer each scored once.
Gergen pounded a home run for the winners. Simacek smacked a double. Schlueter earned the win with six innings of work.
FC/E-M also downed Freeman 5-3 in Fairbury. Gergen scored two times and Kresak, Geiger and Simacek all crossed the dish once. Kresak smacked a double. Geiger had a pair of hits. Schlueter belted a double, along with Murphy. Gergen and Schlueter combined for the victory on the hill. The pair combined to strike out eight Falcons.