Harvest Begins...
Details

Published on Wednesday, 19 September 2018 19:37
Written by thenebraskasigna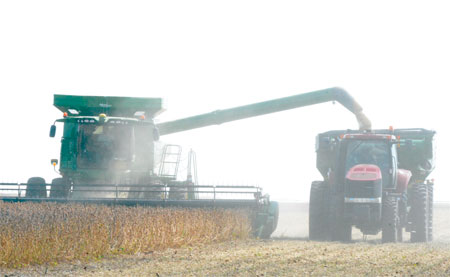 Ben Heath picks soybeans as Jack Softley drives the grain cart two miles east of Geneva last Thursday afternoon. A week of no rain and temperatures in the high 80s were a green flag to get this years' soybean and corn harvest off to a slightly later than usual start.