Shickley One-Act Qualifies For State
Details

Published on Tuesday, 11 December 2018 19:07
Written by thenebraskasigna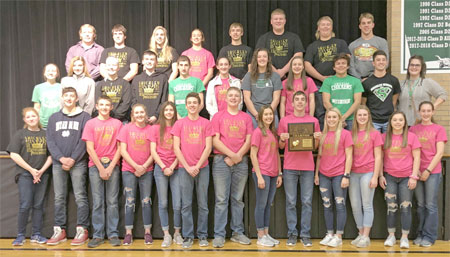 On Tuesday, November 27, the Shickley One-Act cast and crew competed at the D2-1 District play contest held in Shickley. They gave their best performance to date and were selected as the D2-1 Play Production Champion.
Shickley will compete at the state contest on Wednesday, December 5, at 10 a.m., held at the Johnny Carson Theater in Norfolk.
The following received outstanding acting awards at districts: Caitlin Mosier, Jadyn Kleinschmidt, Josiah Kamler, Bryn Kadel, Madeline Kamler and Abbigail Jamison.