E-M Girls Up To 8-0
Details

Published on Thursday, 27 December 2018 15:08
Written by thenebraskasigna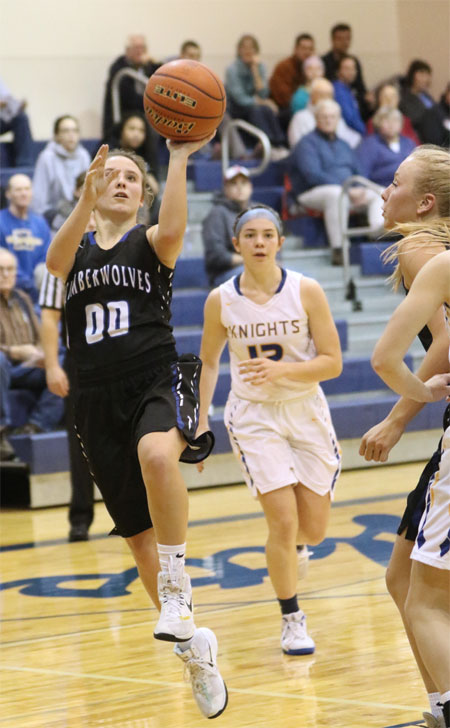 Exeter-Milligan remained undefeated and on top of the Class D-2 rankings with a 63-21 blow-out of Nebraska Lutheran in Waco last Tuesday. Timberwolf Kate Jansky poured in 27 points in the road victory. E-M improved to 8-0 on the season.
The Timberwolf defense limited the Lady Knights to 17-percent shooting (8-for-45) and forced 16 turnovers. E-M outrebounded NL 46-19. The Timberwolves were ahead 31-9 at intermission.
Jansky also hauled in 13 rebounds, dished out four assists, had two steals and five blocks. K.K. White netted 14 points and grabbed nine rebounds. White also tallied five steals and had three blocks and steals. Cameran Jansky scored nine points for the winners. Both Jaiden Papik and Alexis Turrubiates put in four points and Kayla Geiger had three. Cammie Harrison added a pair of free throws. Geiger had five rebounds and three assists. Papik had four rebounds and two assists and steals.
E-M hosted Diller-Odell on Friday. The Timberwolves travel again this year to Roseland for the Silver Lake Holiday Tournament on December 27-28.