Timberwolves Remain Undefeated
Details

Published on Thursday, 03 January 2019 14:52
Written by thenebraskasigna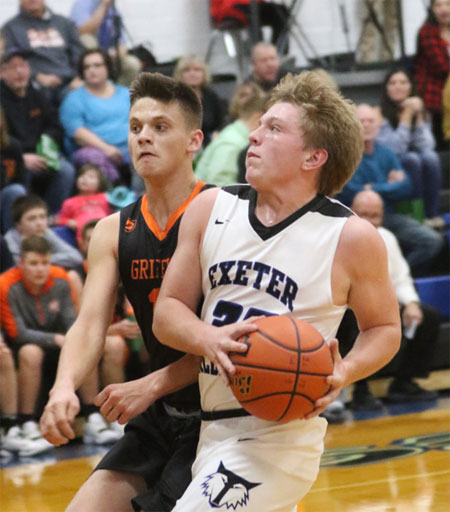 Exeter-Milligan improved to 8-0 on the season and No. 6 in wildcard points in Class D-2 with a 49-31 victory over Diller-Odell on Friday, December 21, in Exeter.
The Timberwolves led the contest 21-15 at halftime and 35-22 after three periods of play. E-M converted 10 more free throws (14-for-26) than their visitors (4-for-12). The Timberwolves outrebounded D-O 39-22, but were whistled for 20 turnovers in the win.
Colton Bossaller laced in 13 points for E-M and Max Zeleny added 12 points, 12 rebounds, six assists and two steals. Johnny Babula muscled in nine points and had five boards. Jackson Beethe scored seven points, had eight rebounds and three steals. Spencer Pribyl scored five points and snagged 10 rebounds. Mitchell Manning had three points and three rebounds.
E-M was slated to play in the one-day pushed back Silver Lake Holiday Tournament. The Timberwolves first-round opponent is 3-4, Class D-1 Shelton. E-M has also been named the fifth seed in the January 7-12 MUDECAS A Division Tournament. The Timberwolves will square off against 5-3, Class C-2 Tri County on Tuesday, January 8, in Beatrice.