Champions 15 years ago...
Details

Published on Tuesday, 15 January 2019 15:50
Written by thenebraskasigna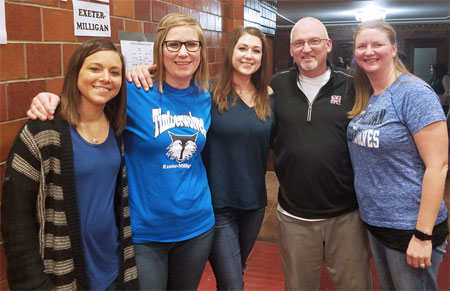 The Exeter-Milligan 2004 MUDECAS champion girls basketball team was honored during the Friday night 2019 girls basketball championship game. Those able to attend on January 11 at the Beatrice City Auditorium were (L-R) Ashley Sluka Warren, Ashley Kassik Havel, Rachel Rischling Johnson, assistant coach Lin Schlueter and assistant coach Shelli Mueller. The 2004 Timberwolves went on to win the 2004 CRC Basketball Tournament and Class D-1 State Championship with a perfect 28-0 record.