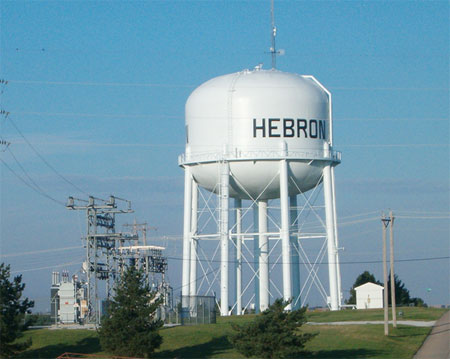 On Monday morning, Nebraska State Patrol (NSP) investigators arrested a man in connection with a weekend shooting in Hebron that left one person dead and one person in critical condition.
The series of events began with a disturbance between multiple parties at approximately 1:30 a.m., on Saturday, October 27, at a residence at 200 North Elm Street in Davenport. That incident prompted another confrontation at approximately 3:20 a.m., at a residence at 625 Jefferson Avenue in Hebron.
During the second incident, two men were shot. Remington Elting, 28, of Davenport, was transported to the hospital in Hebron and was later pronounced deceased. Reuben Elting, 33, of Davenport was flown to Bryan Medical Center at Bryan West Campus in Lincoln in critical condition. Remington was a heavy equipment operator with the Thayer County Roads Department and also a part owner of Elting Seamless Gutters. The brothers were both alumni of Bruning-Davenport Public Schools.
After an investigation by the NSP and the Thayer County Sheriff's Office, Michael Lewis, 21, of Hebron, was arrested for first degree assault and use of a deadly weapon to commit a felony. Additional charges could be added pending further investigation.
Lewis, who graduated from Fairbury High School and is a native of Jansen, appeared in Thayer County Court for a hearing on Monday, October 29. The investigation is ongoing. Another court date was set for November 9.