Animal neglect case continued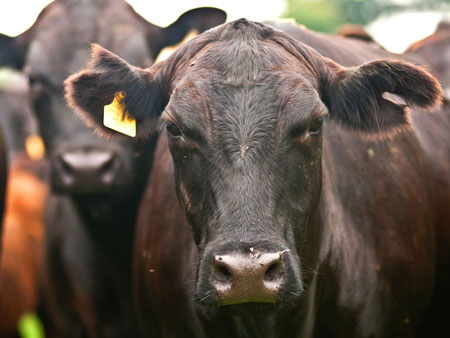 By Signal Staff
The Exeter man accused of letting dozens of cattle and a horse in his care perish did not appear in court last week.
Aaron Ogren, 30, of rural Exeter was scheduled to appear in the Fillmore County Court on Wednesday, May 1 for arraignment. On April 10, Ogren told Fillmore County Court Judge Michael Burns he would be hiring an attorney. Since then, Ogren filled out a financial affidavit and was granted counsel from the Fillmore County Public Defender's Office. Fillmore County Public Defender Brad Kalkwarf was not available on May 1. Ogren will now appear for a further hearing this week, on Wednesday, May 8, at 1:15 p.m.
Ogren was also able to post bond (10 percent of $300,000) on April 26, signed all the necessary documents before release and is no longer incarcerated. At an April 19 civil hearing, Nebraska Brand Committee inspectors were still going through the cattle being cared for by Fillmore County and determining which, if any, could be released to owners. On April 23, the Fillmore County Board Supervisors approved paying nearly $2,000 in vet bills associated with caring for the cattle.
Since the April 19 hearing in the Fillmore County District Court, a large portion of the cattle being cared for by Fillmore County were returned to their owners. Fillmore County Sheriff Bill Burgess said that the county was granted special permission on Thursday of last week by the Fillmore County District Court to dispose of the remaining cattle. The cattle were taken to a sale barn on Friday, May 3, and sold, Burgess said. Burgess said, the sale proceeds were placed in the county's General Fund and will be used to offest costs associated with the care of the livestock. If any funds remain, the money could be used for payment to qualifying plaintiffs in any associated civil suits involving the cattle.
Ogren is charged with 25 counts of Cruelty to animals (all Class 4 felonies); two counts of Prohibited sale of livestock (both Class 3 felonies) and one count of Theft by unlawful taking (a Class 2A felony).