BDS Boys Finish 3rd At CRC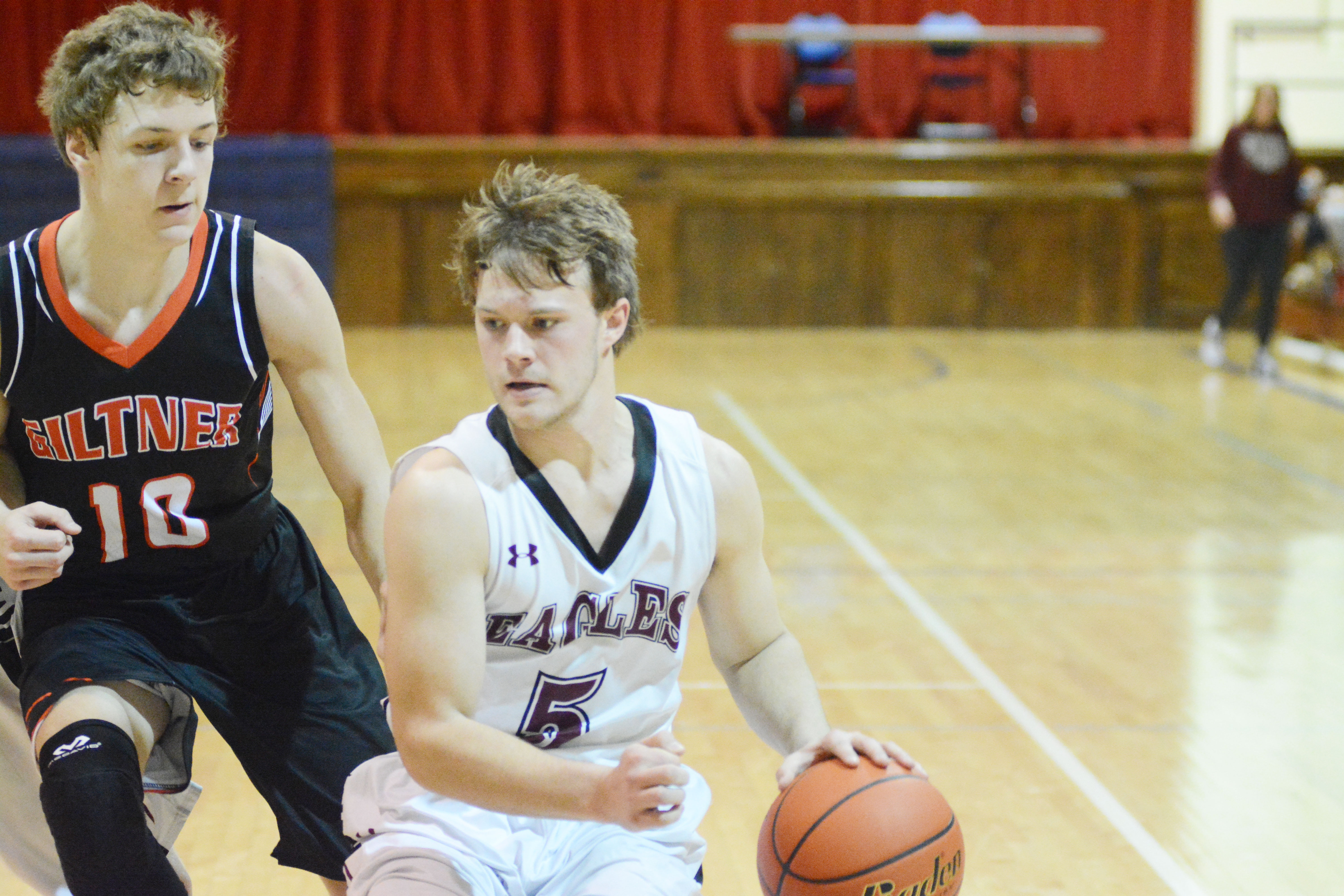 Third-seeded Bruning-Davenport/Shickley began play in the 2018 Crossroads Conference Basketball Tournament one day later with a 58-24 trouncing of McCool Junction. Ten players scored for the Eagles in the opening-round victory.
Caden Norder led all scorers with 19 points and Anthony Beavers added 14.
On Thursday, BDS tangled with Giltner in a battle of second and third seeds. The 13-4 Hornets started quickly taking the first quarter 19-13. Giltner also led the contest 35-31 at the break.
BDS came out in the second half ready to step up it's game and got the lead cut to two by the end of the third quarter. Early in the fourth, the Eagles were able to take the lead, but were not able to hang on to it as their bid to reach the tournament finals came up short in the 62-59 loss.
"We took a punch square to the jaw right out of the gate and didn't respond the way we needed to," BDS head coach Greg Schroeder said. "We let them bother us the whole night and never stepped up and took control of the game. If we want to take our game to the next level, we need to stay true to ourselves and dictate games rather than be dictated to. To do that, we need to take pride in what we do every night, and tonight we did not do that."
Taylor Anderson was a bright spot for the Eagles providing 10 points off the bench. Norder paced BDS with 14 points and Beavers added 13. Both Garrett Schardt and John Christensen netted nine points.
On Friday, the Eagles took to the York City Auditorium hardwood for the third straight day to take on East Butler in the third-place game of the CRC Tournament.
"It's hard to tell what kind of effort you may get in a third-place game because it isn't the game you hoped to be in," Schroeder said. "I felt like the guys came out wanting to prove they were better than what they showed yesterday and put together a nice team performance."
The Eagles got out to a 13-10 lead in the first quarter and 27-18 by half.
"We knew they really worked hard to get shots for two kids specifically and Garrett Schardt and Holden Stengel did a good job holding those two down as neither scored over 10 points."
By game end, BDS had an opportunity to get the entire bench on the court as they finished the game off 50-36 for third place.
Christensen paced the Eagle offense with 15 points and Norder had 10. Schardt added eight and Stengel had six.
BDS is currently 14-5 and ranked No. 7 in D-1 wildcard points.