Board selects firm to look into FC Elem. HVAC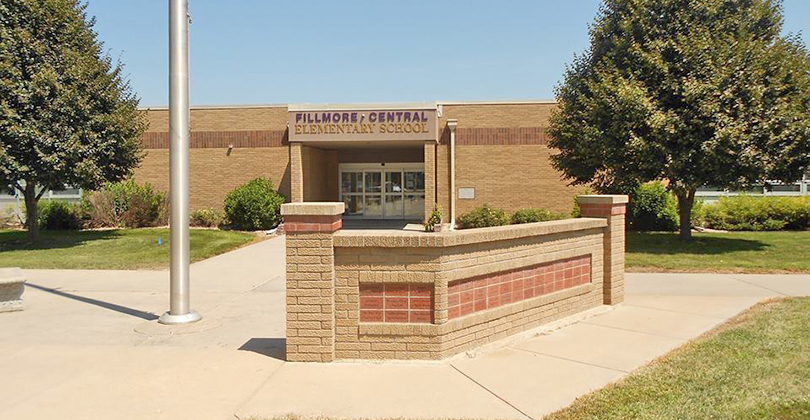 By GREG SCELLIN
Signal Editor
The Fillmore Central School Board met in regular session on June 10. Among the action and discussion items on the agenda were:
• FC Superintendent Mark Norvell noted the FC High School gym floor has been sanded, re-painted and re-finished. He also noted that painting in classrooms, cleaning carpets, replacing light fixtures, etc., have been taking place during the summer break.
• The school board agreed to conduct another work session after its July 15 meeting, which will begin at 6:30 p.m. (NEW TIME).
• The school district's portion of the City of Geneva's H Street paving project is $8,935.20.
• Taylor Heinrichs was approved as the new third section Kindergarten teacher.
• FC Ag. teacher Kurt VanDeWalle will sponsor a Costa Rica trip for the summer of 2020 for students in the school district. "This will not be paid for my any district money," Norvell said.
• The school board discussed the presentations by the two engineering firms that took place prior to the regular meeting. HVAC improvements are needed at the FC Elementary School in the near future. Short-term fixes and long-term solutions were also noted. Having the selected company compile a list cost estimates for each item was also discussed. How to pay for the work was also discussed.
"I think as long as they let us do it in phases, we will be okay," Norvell said.
The school board selected Engineering Technologies, Inc., (ETI) of Lincoln to work with. ETI is a mechanical engineering company that has worked on projects at Lincoln Southeast High School, The Railyard, Duncan Field and the Devaney Sports Center.
• Modifications to the school district's Retirement Incentive Policy were discussed.