Clark moves on from B-D Supt. post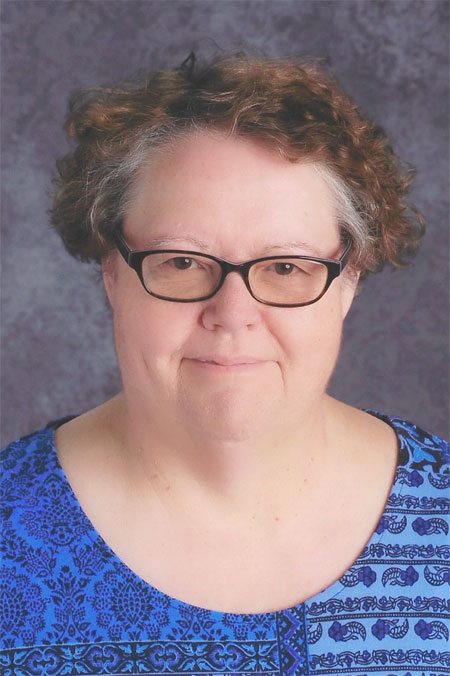 By Nancy McGill
Special to The Nebraska Signal
After 14 years, Bruning-Davenport Superintendent Trudy Clark is ready to meet new challenges.
"You start thinking you've met the challenges here, you've done a job and look beyond to see what else is out there," she said.
Clark didn't have to look far — she always had the thought the Nebraska Department of Education would be a destination for her.
She will be the NDE assistant director for statewide assessment, beginning July 1. Her final day with the Bruning-Davenport district is June 30 to coincide with her tenure.
The Bruning-Davenport Board of Education had superintendent interviews scheduled for March 23 and one Monday evening.
"We've offered the position to someone. He needed to talk to his family first," president of the unified school board, Michael Schroeder, said.
Schroeder has been on the board since 1998 and has nothing but praise for Clark.
"She always thought of the kids. They were at the forefront of her thoughts," Schroeder said. "She did some big things on fine arts, making sure the kids saw productions at the Lied Center or in Omaha. A lot of kids never had that opportunity and she thought it was important they were exposed to it."
Her challenges at Bruning-Davenport centered around offering as much education as possible at the small rural school, where Spanish teachers, like Ivan Aguilar, aren't easy to retain.
"We have had to go outside at least twice in the last five years for Spanish," she said.
Since Clark became superintendent following her role as principal for three years, the career partnership for dual credit courses with Southeast Community College and other institutions evolved from scratch.
"We've seen a nice growth in those opportunities for our students through SCC, Peru State and UNL offering courses online," Clark said.
Expanding the dual credit courses and bringing a multicultural flavor for worldly experiences stands out on Clark's list of accomplishments.
But she couldn't have done it without the support of parents, staff and the school board.
"What will always stand out is the support from the parents and although board members change, it's always been very nice to know they will support the school and have its best interests," she said.
Bruning-Davenport is a "rich family unit," she added.
Clark felt that support from "every corner of the district" when she was diagnosed with breast cancer.
"It was wonderful," she said. She is in her fourth year of remission and looking forward to her fifth in December — Clark will do a little celebrating then, she said.
"That's my threshold," she said.
Born and raised in Geneva (Geneva High School Class of 1974), Clark earned her bachelor's degree in secondary education and moved on to a master's in history. She went on to complete her doctorate in educational administration, and become a certified superintendent.
Her initial education took her to the southwestern United States. She has taught history in tribal colleges and before coming to Bruning-Davenport, Clark was teaching on the Santee Sioux Reservation in Niobrara for eight years, one of the 17 locations in Nebraska that recently flooded.
"To know they have been affected by this is heartbreaking. It's terrible just to see the road I used to drive all the time buckled and horribly disfigured," she said.
She is still teaching — Clark is serving in an adjunct position for Doane College to instruct principals how to be superintendents.
Clark will be working with the NDE assessment director in determining the next steps for student testing. They'll look at the new science standards and examine paper/pencil tests compared to online assessments for the future.
"Primarily, most testing is done online. There are schools that choose the paper/pencil. Most of those students tend to be alternative assessment students. There are glitches technology-wise to create headaches," she explained.
She calls assessments guideposts because many human variables come into play when students are testing.
"It's a new challenge and I'm hoping to have a positive impact," Clark said.