County Board awards tuck-pointing bid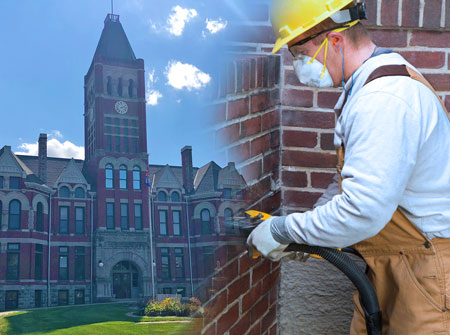 The Fillmore County Board of Supervisors met in regular session on May 14. The afternoon portion of the meeting took place in the Geneva Public Library basement meeting room. Items covered during the morning session in the board meeting room inside the Fillmore County Courthouse in Geneva included:
• Fillmore County Emergency Management director Jim Dunker presented information on continuing the Inter-local Agreement for Cooperative Development and Use of the Nebraska Regional Interoperability Network (NRIN). Dunker noted one possible capability of NRIN would be the use of video arraignments.
• Fillmore County Highway Superintendent Pat Halbur gave a report on progress with the new County Shop Office Building. She noted she is anxiously waiting on Windstream to install phone lines for the building's fire system. "Once they come, the move there will come quickly," she said.
• Halbur said she has been informed about a possible public recreation area in Fillmore County located on County Road 23 between County Road 41 and State Highway 41. Road improvements in the area would have to be completed by private individuals.
• A bill received from Bryan Health for an inmate was acknowledged and referred to the Fillmore County Attorney's Office for guidance.
• The supervisors voted unanimously to continue with Blue Cross & Blue Shield of Nebraska for health insurance for county employees for 2019-2020.
• The supervisors voted 5-2 (Supervisors Merle Noel and Wade Sluka—no) to award the tuck-pointing bid for the courthouse to Masonry Construction, Inc., in the amount of $204,426.