Dead cattle, horse found at feed lot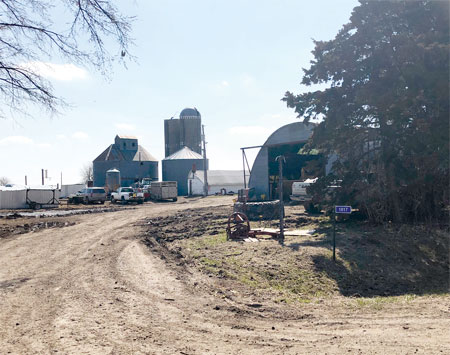 By Signal Staff
Investigators with the Nebraska Brand Committee, the Fillmore County Sheriff's Office (FCSO), and the Nebraska State Patrol (NSP) are actively investigating a reported case of livestock neglect in Fillmore County.
Investigators served a search warrant at a property at 1817 Road C, two miles west and two miles north of Exeter on Wednesday, April 3, and Thursday, April 4, of last week. At the property, investigators discovered more than 200 deceased cattle and one deceased horse. According to the Fillmore County Assessors property search data base, the property is owned by Roger A. and Sara J. Ogren. Roger passed away in May of last year.
More than 200 additional cattle were found to be in questionable to poor condition. Those animals were removed from the property and placed in a feedlot northwest of Geneva to be monitored and receive care.
The Nebraska Brand Committee is investigating additional reports of theft of livestock and violations of the Nebraska Livestock Brand Act. The NSP is also a lead investigator in this case.
Additional court records indicate a long history of livestock neglect and money disputes tied to the parties that are now operating the feed lot at 1817 Road C. According to court documents, the feed lot is managed by Aaron Ogren, Eva Turbiville and Ogren Brother's Trucking. Roger and Sara have three sons, Aaron, Ryan and Justin. Ryan Ogren's attorney contacted Channel 8 News after the story broke and stated R. Ogren is not involved in the livestock operation.
Aaron Ogren and Turbiville have been named in two civil lawsuits according to court records—a 160,000 lawsuit filed in February 2017 by an Idaho woman and a $300,000 lawsuit filed by a South Dakota man. The pair have never faced any criminal charges. The couple lists an Atkinson address on social media. The South Dakota livestock owner has been active in contacting state media outlets describing the poor care his cattle have received at the Exeter-area feedlot. A Colorado livestock owner alerted authorities about conditions at the feedlot when he made a visit to the location to check on cattle that he was having fed and calved out there.
Several area hay and feed providers have commented on thousands of dollars of losses suffered to A. Ogren on social media. Several others have mentioned being duped by A. Ogren on livestock sales and other business transactions.
As of press time, no criminal charges have been filed in this case. The investigation remains ongoing.