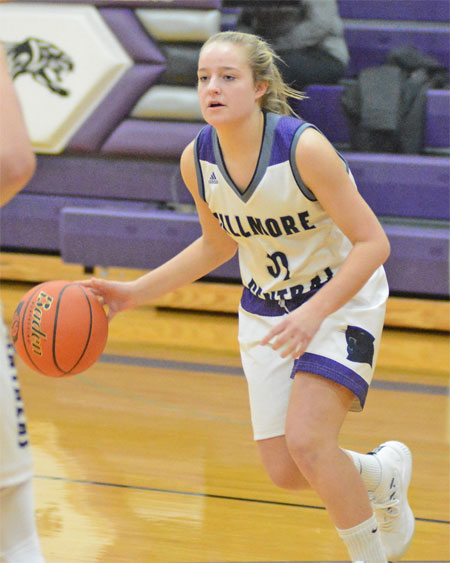 In the match-up of Top 10 Class C-2 teams, Fillmore Central was unable to maintain its early advantage and fell at Hastings St. Cecilia, 49-40, on Thursday evening. The 6-2 Panthers led the Hawkettes (7-0) 15-6 midway through the second quarter on December 20.
HSC would go on a 19-3 run to end the second period and led the contest for good at 27-18 heading into halftime. The Blue Hawks were ahead 39-31 entering the fourth quarter and led by as much as 11 in the final stanza.
Erin Schmidt paced the Panther offense with 15 points and six rebounds. Lexi Vertin and Tori Thomas both scored 13 points for the Blue Hawks.