FC Golfers Compete In Sutton; SNC Meet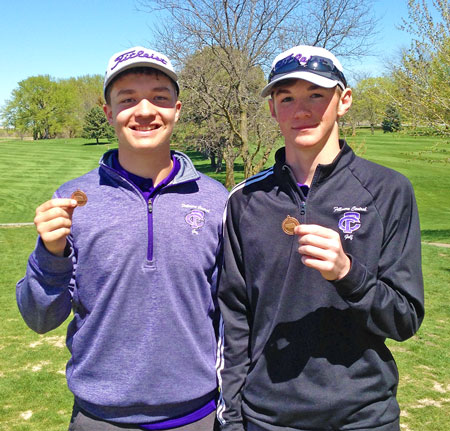 Fillmore Central landed in third place at the Sutton Golf Invite last Tuesday, April 30. The Panthers also placed fourth at the 2019 SNC Golf Championships last week. FC's Koby Head was a medalist at both events.
Milford was the team champions in Sutton on April 30 with a 347. Heartland was next with a 354 followed by the Panthers at 359. Sutton was next (367) followed by Sandy Creek at 376. Shickley landed in eighth position with a 417 and Exeter-Milligan was 10th with a team total of 438 at the 14-team invite.
Head finished in fourth place at Sutton with an 84—three strokes behind Benjamin Mestl of Heartland. Brock Tatro and Carson Tatro tied for 15th position—both shooting a 90 at Fox Hollow.
The top four FC golfers combined to shoot a 351 at David City on Thursday, May 2. Head again paced the Panthers with rounds of 44 and 40 for an 84. This earned the sophomore a sixth-place medal. C. Tatro fired rounds of 42 and 46 for an 88, which was good enough for 11th place. B. Tatro carded rounds of 44 and 45 for a 89. Carson Scott fired two rounds of 45 for a 90 at David City. Ryan Poppert was in with a 45 and a 49 for a 94.
FC is in action this week in Hebron. The Panthers will compete in the C-1 District Meet on May 14 at the Woodland Hills Golf Course in Eagle.