Fillmore County Flood Donations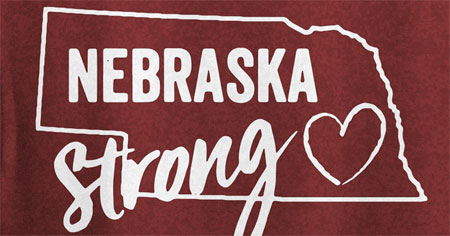 FLOOD DONATIONS: Fillmore County Development Corporation, The City of Geneva and The Geneva Chamber of Commerce have joined forces with the following Fillmore County Businesses to help collect and distribute needed items for those affected by flooding. Donations accepted at the following locations until Friday, March 29th from 9 am – 4pm.
Farmers and Merchants Bank in Milligan
Generations Bank in Exeter
Heartland Bank in Fairmont
The Shickley Community Center in Shickley
Blue Valley Community Action in Geneva
Geneva City Park Log Cabin from 4-7 pm Monday, March 23rd – Friday March 29th.
Items needed: Non-perishable food, bottled water, toiletries, cleaning supplies and pet food. No clothing is needed at this time. If you have an enclosed trailer and/or a strong back and would like to volunteer your time on Saturday March 30th to help load and distribute donations, please contact fcdcdirector@genevamail.com.