Huddleston New CASA Volunteer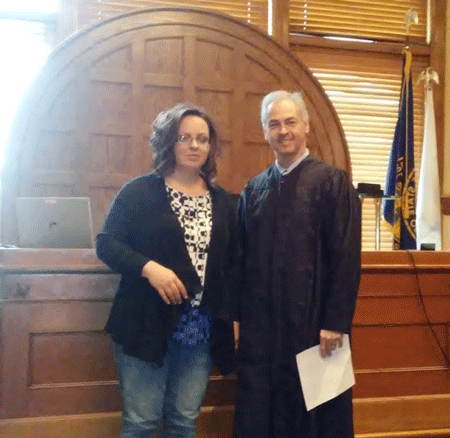 A new Fillmore County CASA volunteer was sworn in by Honorable Fillmore County Court Judge Michael Burns on April 3.
Candie Huddleston has successfully completed 30 hours of required pre-service training in order for her to become a CASA volunteer.
CASA stands for Court Appointed Special Advocate and provides volunteers to work with abused and neglected children in the juvenile court system. CASA currently has 10 volunteers who are very dedicated with serving youth by being their voice in our court system.
Fillmore County CASA is using the most updated curriculum for training new volunteers, which is recognized by the National and State of Nebraska CASA programs.
If you are interested in becoming a volunteer, please call Deb Mohlman at the Geneva CASA office 402-759-4975 for more information.