Kamler stresses communication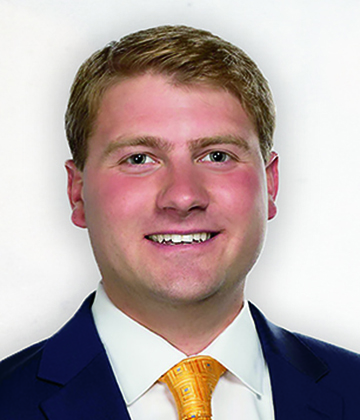 By GREG SCELLIN
Signal Editor
The ongoing petition effort to force a Recall Election for Geneva Mayor Eric Kamler is continuing to receive media attention statewide. Kamler has fielded questions from several other media outlets, while the committee behind the recall effort has remained much more low key. Letters to the Editor are also beginning to be received at the local newspaper.
For his part, Kamler would just like Geneva citizens, even ones associated with the recall effort, to just pick up the phone and call him to discuss anything that's on their minds.
"If people have questions, I am happy to address any questions they would have," said Kamler in a phone interview last week, as he gave out his cell phone number, 402-759-2665.
"In my opinion, this whole thing is dividing our community, and I don't like that," he said.
Kamler, who was happy to discuss city issues at length like the new fire station, upcoming city budget and things he would like to work on, was not asked to address items brought out by the Citizens to Recall Eric Kamler in its newspaper advertisement.
"I realize there is going to be lots of hard feelings over this," Kamler said. "My goal is to move forward from this as soon as possible…I just want to mention again, I'm happy to answer any questions from any one, any time."
The committee working on the Recall Election has until September 16 to secure the needed amount of signatures from registered voters inside the Geneva City Limits to force the election.