Matching Grant For 3D Mammography Received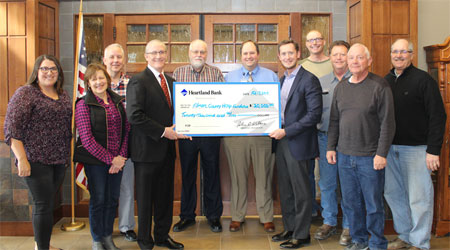 Fillmore County Hospital Foundation recently received a $20,000 matching grant from the Earl and Jessie Wilkins Fund to assist with their 3D mammography machine fundraising efforts. The Earl and Jessie Wilkins Fund is a donor-advised fund that operates under the Fillmore County Foundation. The fund was created on February 27, 2015, as part of Jessie C. Wilkins' Last Will and Testament, with the purpose of funding charitable cause that benefit Fillmore County, Nebraska.
Fillmore County Hospital and Fillmore County Hospital Foundation launched their 3D mammography machine fundraising in March 2018 with a community drive. To date, the Foundation has raised over $90,000. The hospital's current mammography machine has "digital" technology, which was the latest technology offered in 2010 when the hospital obtained it. Technology has advanced rapidly the past several years; therefore the hospital made a decision to upgrade the technology for the benefit of patient care. These benefits include clearer and more detailed imaging. This leads to possible earlier detection of breast cancer, more accurate and precise diagnosis, and less callbacks for additional images due to the precision of the technology.
Those wanting to participate and contribute towards the 3D mammography fundraising drive can do so easily. Please send and make your check payable to Fillmore County Hospital Foundation, ATTN: Amber Hedden at PO BOX 193 Geneva, NE 68361.