Panther Girls Begin Sub-districts At 19-4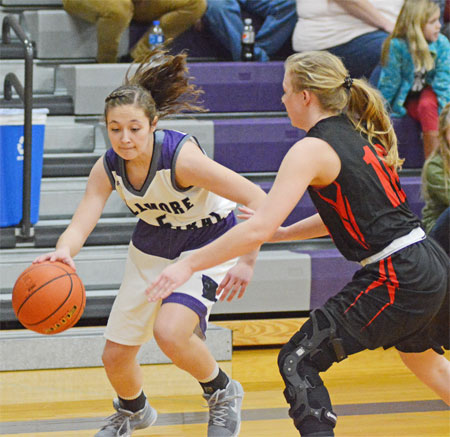 Fillmore Central ended regular-season play with a 62-20 win at Sandy Creek on Tuedsay and a 60-41 victory at home against Sutton on Friday where eight Panthers hit the scorer's book.
FC was ahead of the Fillies 27-18 at the break and 48-21 after three quarters of play.
Erin Schmidt powered in 17 points against Sutton and Jackie Schelkopf added a dozen, including two 3-pointers. Rhiannon Shaner netted 10 points (one 3-pointer) and Halle Theis had seven points. Lexi Theis scored five points and Abby Nichols had four. Macy Scott scored three points and Lauryn Monteforte had a bucket. Claire Kimbrough, Jordan Broman and Abbi Smith also saw extended court time in the contest.
FC is the top seed in the C2-3 Sub-district and will play the Sutton/Sandy Creek winner this Wednesday (moved because of bad weather) at 6 p.m., in Fairbury. A date with fellow state-rated Superior probably awaits in the sub-district final this Thursday at 7 p.m.
FC has qualified for the NSAA State Girls Basketball Tournament twice with two opening-round loses—40-35 to Columbus Scotus in 2004 and 45-31 to Wahoo in 2013.