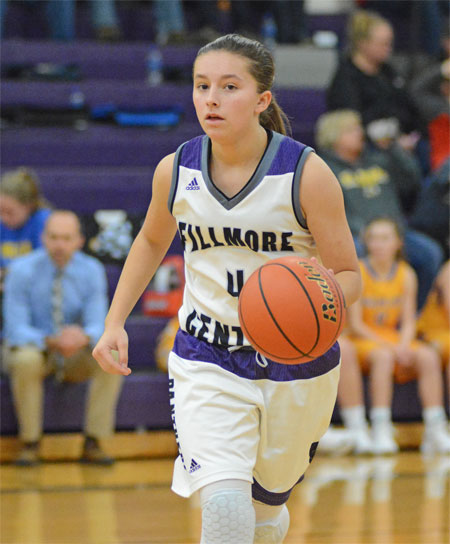 Fillmore Central improved to 4-0 on the season and No. 3 in wildcard points in Class C-2 with a pair of wins over the weekend.
The Panthers rolled past St. Paul, 57-46, on Friday and clobbered David City, 67-37, on Saturday on the road.
FC roared out to 20 first-quarter points against 2-2, Class C-1 St. Paul on Friday in Geneva and led the contest 35-20 at the break. The Panthers pushed their advantage to 48-31 after three quarters of play. FC coach Shad Eberhardt was able to clear his bench in the fourth period.
Lexi Theis powered in 16 points for the winners and Jackie Schelkopf added 13. Macy Scott was also in double figures with 11. Erin Schmidt and Halle Theis added eight and six points, respectively, in the paint. Rhiannon Shaner completed the scoring with three.
No David City scoring information was available.
The Panthers hosted 2-1 Thayer Central on Tuesday and travel to 0-3 Wilber-Clatonia and 3-1, Class C-1 Adams Central this weekend.