Row Bethel Church PT Pastor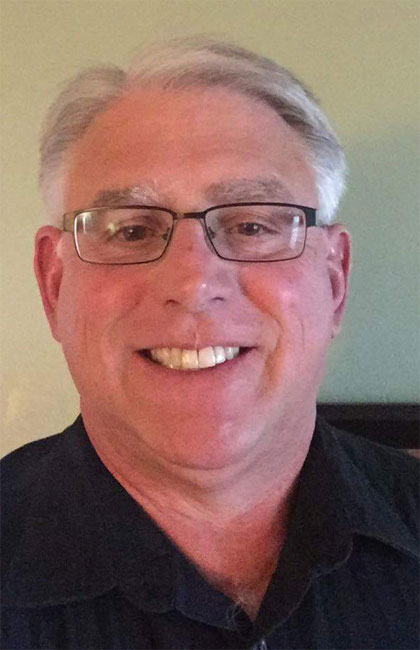 Story by:
Lisa Hendrickson
Life has many unexpected twists and turns and unexpected could definitely be used to describe Mike Row's new position as Pastor at Bethel Church of the Brethren of rural Carleton. When the church's previous pastor, Jim Hubble was diagnosed with cancer, this unexpected news left the congregation stunned. Within a month of his diagnosis of stage 4 cancer, the afternoon of September 18, 2016, Jim went home to be with the Lord. He had served as pastor of the Bethel Church since 1993.
When Row found out that Hubble was ill, he offered to help the congregation. He began September 18, the Sunday of Jim's passing. This date turned out to be just one month after Mike's own wife, Diane, passed away after a long battle with breast cancer. Even with the recent loss of his spouse of 37 years, Mike still felt the Lord leading him to reached out to serve. He filled the pulpit and did pastoral duties for the congregation while they mourned the loss of their beloved pastor and determined what would be the next step. In March 2017, the congregation asked Mike to be their pastor on a part-time basis, and he accepted the call.
Mike makes his living as a farmer and holds an agribusiness degree from Southeast Community College, but he also has a Bible School education. Mike and his late wife both attended Christ for the Nations Institute in Dallas, receiving associate degrees in Practical Theology in 1982. They went on to be ordained by the Church of the Brethren, Mike in 1982 and Diane in 1984.
Both Mike and Diane felt that full-time pastors carry a large burden, often having a hard time finding someone to step into their pulpits whenever they needed to be gone or an emergency arose. The Rows were willing to preach for just one Sunday or several if needed, giving each of them opportunities to serve the congregations of many denominations throughout the tri-state region of Missouri, Kansas and Nebraska.
Mike and Diane served as interim pastors for three years at Bethel while the congregation searched for a minister in the time prior to Hubble coming to serve. Before accepting the call to Bethel, Mike was an active member at Salem Mennonite Church for over 20 years.
Row has come full circle as his family attended and worshiped at Bethel for generations. Growing up at Bethel, Mike, his parents, grandparents and great-grandparents before him, have all been a vital part of this church's story and the farming communities surrounding the church. He continues to farm with his family and lives on the family farmstead just three miles from Bethel.