Schmidt Paces FC Effort In Omaha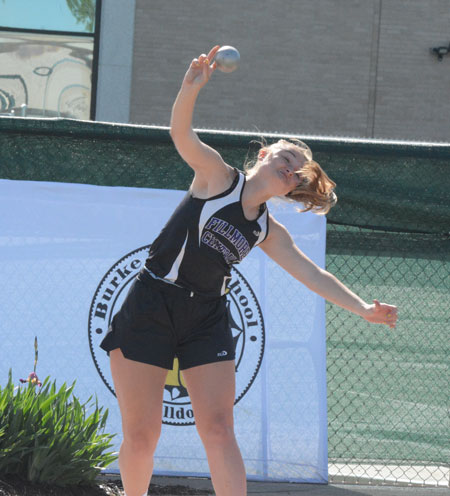 The Fillmore Central boys were unable to score a point at the 2019 NSAA State Track & Field Championships this year, while Panther Erin Schmidt scored three points for the FC girls.
Schmidt unleashed a new person best throw in the girls Class C shot put on Saturday morning with a toss of 40-feet, 4.75-inches. The girls Class C shot-put field was extremely deep this year and featured All-Class Gold thrower Kayln Meyer of Superior. Schmidt's throw in Omaha was up seven feet from her best during her sophomore year. It was also just 18 inches away from second place.
Panther Jake Stoner finished 13th in the long jump with a leap of 19-2. The FC sophomore also failed to make the finals in the 100-meter dash after finishing his heat on Friday morning in 11.67 seconds—.43 from the finals. FC sophomore De Maciel finished in 17th place in the 800-meter run with a time of 2 minutes, 5.85 seconds. Fellow sophomore Garrett Nichols landed in 13th position in the 1,600-meter run in Omaha with a clocking of 4:41.67.