Tours, YRTC and Spray Drift
By State Sen. Tom Brandt | 32nd District Legislative Update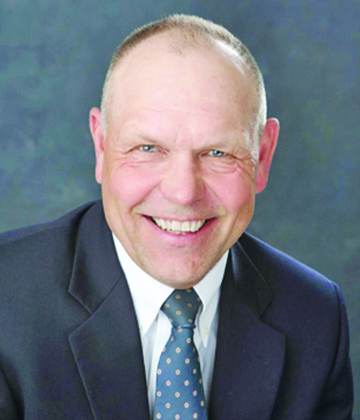 I hope you had an enjoyable Labor Day Weekend. Parade season is now behind us and my team and I participated in twelve parades across the district this summer. I apologize if we missed you this summer.
This summer has been a busy one for us. I have been fully engaged with many groups working on property tax reform. Part of the work I have been doing is educational. On August 23, I had 25 legislative staffers out to my farm to learn about our state's number one industry, agriculture. For many staffers this was one of the first times being on a farm. On August 30, I had a handful of senators come down for the same tour as the staffers. The feedback our office has received has been positive. My goal was to showcase how much expertise goes into running a successful operation while highlighting what our out-of-line tax structure (property tax) does to many of our bottom lines.
I'm sure many of you have read about the recent issues with the Geneva YRTC. One of the main responsibilities of the Legislative branch is oversight of other government agencies. This is why I, along with some of my colleagues, decided to make an unannounced tour of the Geneva YRTC when we heard that things aren't acceptable there. I fully expect conditions and programming to be corrected soon so that we can move our kids back in and get them the help they need.
Another issue we have been involved with is herbicide spray drift. We are working with Nebraska Department of Agriculture to address this issue. If you have had any issues with spray drift please give my office a call at (402) 471-2711 or send me an email at tbrandt@leg.ne.gov.
Thank you for choosing me to represent you and Go Big Red!