U.S. Census now recruiting workers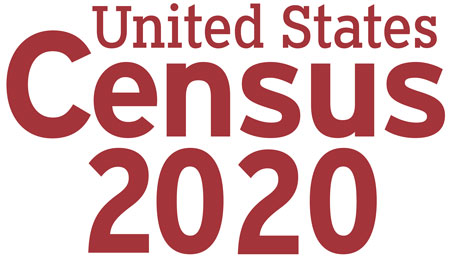 By Dianne Girmus
The Nebraska Signal
Some historians believe the Census is an incredible creation, with words put down in 1790, by the country's Founding Fathers, that have reached out over the centuries and given birth to a new census every 10 years. The massive data-gathering organization is currently gearing up for the 2020 Census.
While the Census will be conducted next year, the U. S. Census Bureau is already recruiting thousands of Americans as Census Takers throughout the country—and they are searching for more.
The goal of the bureau is to get an accurate count of residents living within the U. S. borders—state by state, community by community. Accuracy is vital to obtain a broad sense about the population in general, and the results have real-world impacts and consequences. Then the information is used to calculate the number of seats that each state will have in the U. S. House of Representatives. Information will also be used to determine which communities will receive federal funding for roads, schools, hospitals, Medicare, Medicaid and the amount of money to be allocated. Census inaccuracy can result in huge monetary losses for states.
Nebraska receives $2.5 billion per year in federal funding based on the decennial census data—that's a per-capita allocation of $1,342 per person per year. So, it's important to take part and be counted.
For 230 years the Census has been taken by questionnaires delivered to homes and returned through the post office, but major changes will be occurring in 2020, as the system is going digital. A huge percentage of households will receive an invite to submit their responses over the Internet. The Census Bureau estimates that 45 percent of those households will respond online.
A new question could, possibly, be added to this survey, "Are you a citizen of the U. S.?" The decision is before the Supreme Court and officials say an answer is needed before the end of June in order to meet printing guidelines. The last time this question was used in the survey was 1950.
The Census has already begun in many respects. Address Canvassing (ADCAN) is scheduled to begin in June. It is a physical check of addresses and whether they line up to current maps.
Geneva operations are expected to begin in late June—training recruits. It is important for interested citizens to apply, now, for these summertime positions. The actual census taking is expected to place in Fillmore County during April of next year.
To enable the Census Bureau to do the best job for everyone, they need help in recruiting thousands of Americans now. By helping recruit Census Takers applications from local communities, one can help ensure that community is properly represented.
The process begins by individuals or organizations getting the word out.
Any of the following can be done:
• Posting information about 2020 Census jobs using your organization's social media channels, as well as by tagging organizations that might also be willing to share this information.
• Posting information about 2020 Census jobs on your organization's website and/or members'.
• Distributing promotional materials about 2020 Census jobs to your clients, customers and/or members.
• Displaying promotional materials about 2020 Census jobs in your offices and other facilities.
• Allowing a Census Bureau recruiter to distribute promotional materials to your clients, customers and/or members.
• Sending an e-mail with 2020 Census jobs information to your contacts.
• Inviting a Census Recruiter to present information about 2020 Census jobs at your meetings or other gatherings or be willing to provide 2020 Census jobs materials at those times yourself.
You may have other ideas that would pertain well to your organization. The Census Bureau will provide all necessary informative materials needed. Visit www.census.gov/regions for information on how to contact your Regional Census Center.
Applicants are encouraged to apply online at 2020census.gov/jobs or call the toll-free number at 1-855-jOB-2020 with questions or to obtain more information.
Individual response to the Census is required by law. Individuals can be fined up to $100 for refusal to complete a form and up to $500 for answering questions falsely. Returning an incomplete form may lead to a phone call or an in-person visit to your home by workers of the Census Bureau. Field staff will always show a valid census ID and a copy of the letter sent. They will never ask for a full social security number, money or donation, anything on behalf of a political party or your full bank or credit card account number.