Utemark Memorial Golf Tournament A Success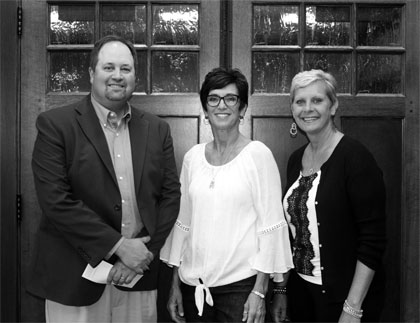 The Hidden Hills Country Club hosted the 2nd annual Paul C. Utemark, IV Memorial Golf Tournament on July 15. Eighteen teams participated in the 27-hole tournament, conducted in memory of former Fillmore County Hospital CEO Paul C. Utemark, IV. Entry fees and donations raised $2,000 in proceeds for the Fillmore County Hospital HOPE Cancer Rehab Program.
This program, a multidisciplinary approach to cancer care, will begin this fall and will incorporate a variety of therapies into all states of treatment, including physical, behavioral, occupational and nutritional therapies.
HOPE Cancer Rehab will benefit cancer patients by providing support for physical strength and endurance, coping with a new cancer diagnosis and common associated stressors, treatment and prevention of lymphedema, nutritional support and assistance with speech or swallowing difficulties associated with the disease and/or treatment. A cancer navigator will be available throughout treatment to continually assess the patients' needs throughout and after, treatment.
For more information about Fillmore County's Hospital's HOPE Cancer Rehab Program, or to make a donation, please call Jody Degenhardt or Heather Probasco at (402) 759-4924.