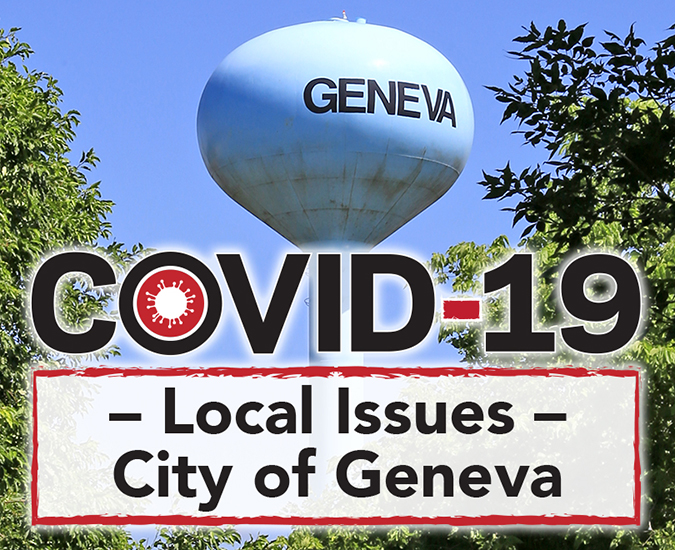 By GREG SCELLIN
Signal Editor
With all the problems and uncomfortable conditions being caused by the COVID-19 pandemic, the shortage of toilet paper is now causing increased clogged pipes and problems with city wastewater treatment plants. The message is simple—if it's not human excrement or toilet paper, don't flush it down your toilet.
The City of Geneva recently posted a message on its social media page and website reminding citizens that products other than toilet paper—baby wipes, tampons and other feminine hygiene products, cleaning pads, dental floss, Q-tips, cotton balls, diapers, paper towels, shop towels and facial tissues should not be flushed down the toilet. They will cause blockage in home sewer lines (causing expensive repairs for home owners, and possibly neighbors) and can lead to back-ups in basements in homes and businesses.
"Anything but toilet paper is bad for our system," Geneva City Administrator Kyle Svec said. "Shop rags and diapers are especially bad because they catch on roots and don't dissolve. Plus, if they make it to a lift station, they can really do some damage. And, flushing these things could not only affect you but your neighbors as well. Don't ever flush anything but toilet paper down the toilet."
Svec said city workers are keeping busy. He said he has instructed workers over 60 to stay out of the office and either work at home or in a vehicle or take some time off. The City Office is open by appointment only and city staff is balancing work hours to accommodate changes caused by the pandemic.
"We are dealing with the same things as everyone else is," Svec said.
He said situations will be assessed again in a couple weeks.
"Right now, business is going as usual," Svec said. "We are preparing for a pool season as planned. We're moving forward on that (the Geneva Family Aquatic Center usually opens around Memorial Day). We are also moving forward with baseball and softball right now. I know the kids want to play."
The local softball and baseball seasons usually begin in mid-May.
On social media, Geneva Mayor Eric Kamler said conditions at city facilities will be reviewed again on April 13. He also said he is looking into ways to help local businesses, which may be suffering having to close or limit their operations during the pandemic.
The Fillmore County Hospital has made a change in its operations. Any nursing home patients that are admitted to the Geneva hospital will not be allowed visitors.