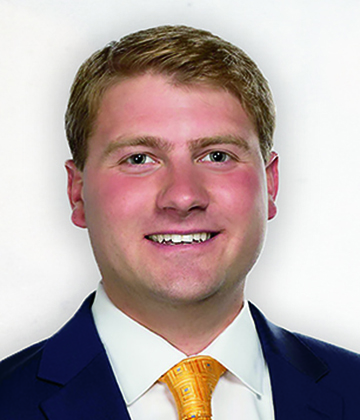 The non-profit Nebraska Main Street Network recently announced the appointment of Eric Kamler to its board of directors.
"Our board consists of a dedicated team of Nebraskans committed to providing programs and services to communities that are working to coordinate and manage the long-term revitalization in their downtown business districts, turning them into economically viable and active places for people and businesses," said Elizabeth Chase, executive director of the Nebraska Main Street Network. "We are excited to have Eric share his leadership skills and energy into furthering our mission."
"I am excited to join the Nebraska Main Street Network Board of Directors and work alongside so many dedicated leaders from across this state to encourage growth and opportunity for our Main Street businesses. The positive potential impact of this program here in Geneva as well as communities all across rural Nebraska is evident in the organizations many success stories." said Kamler, who serves as Geneva's Mayor and works in Congressman Adrian Smith's office.
The Nebraska Main Street Network Board of Directors are:
Interim Chair, Jeff Ray of JEO Consulting; Treasurer, Steve Miller of The Clark Enersen Partners; Secretary, Melissa Gengler of Historic Resources Group, Inc.; At Large, Kevin Andersen from the City of Omaha; At Large, Renae Brandt, North Platte; At Large, Eric Kamler, Geneva; At Large, Kurt Mantonya, UNL Extension; At Large, Jen McKeone, Cozad Development Corporation; At Large, Erin Wirth, Lincoln; Ex-Officio, Jill Dolberg, History Nebraska; Ex-Officio, Jenny Mason, Nebraska Department of Economic Development.