E-M Wins Sub-district; No Match For Mullen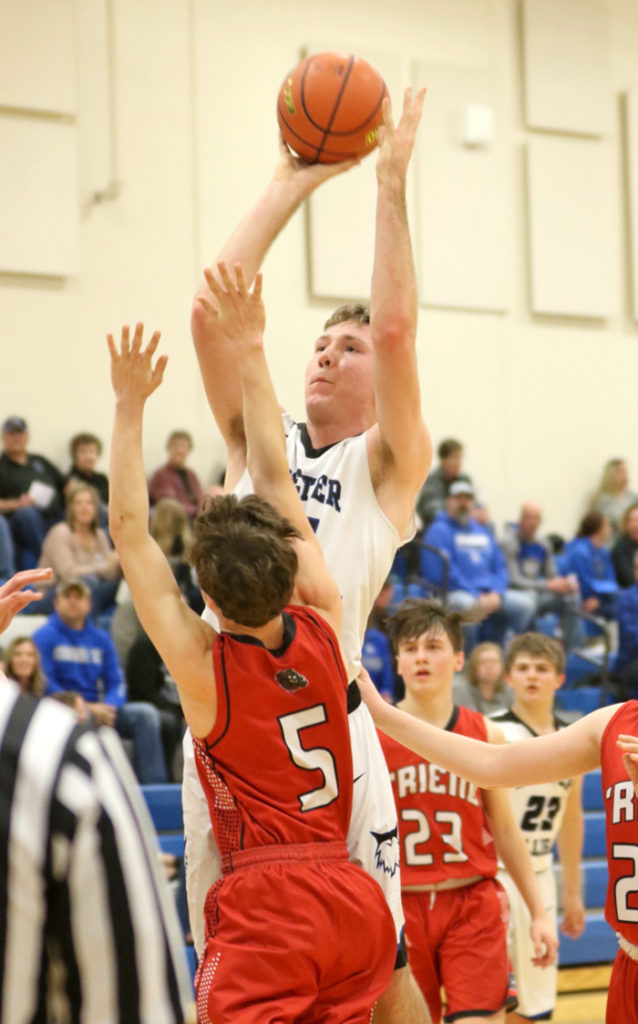 Exeter-Milligan claimed the D2-3 Sub-district title with wins over Friend, 60-37, and Osceola, 56-39, last week. The Timberwolves did not fare as well in the D2-4 District Final, as they were downed by 21-5 Mullen 68-39 on Saturday in Lexington. The Timberwolves end their season at 15-11.
E-M opened up sub-district play at Centennial with a win over Friend. The Timberwolves held the Bulldogs scoreless in the first quarter and led 33-7 at halftime. Friend rallied back slightly in the second half.
Jackson Beethe scorched the nets in Utica for 35 points. Ryan Sharp added 12 points and Max Zeleny put in six points. Kole Svec laced in five points and Braden Capek had a bucket.
The Timberwolves were 6-for-11 from the free-throw line. J.B. Drake paced Friend with 16 points and Chase Svehla had 11. The Bulldogs finished just 5-for-13 from the charity stripe.
E-M led Osceola 23-15 at halftime on Thursday and pulled away from the Bulldogs with a 21-8 third-quarter advantage.
Zeleny scored 18 points in the victory and Beethe added 17 points. Sharp muscled in 10 points and Peyton Pribyl netted nine points. Casey Underwood added a basket. The Timberwolves finished 4-of-10 from the free-throw line.
Seniors on this year's squad were Zeleny, Sharp and Elijah Johnson.