Exeter-Milligan School Board looks to close Milligan attendance site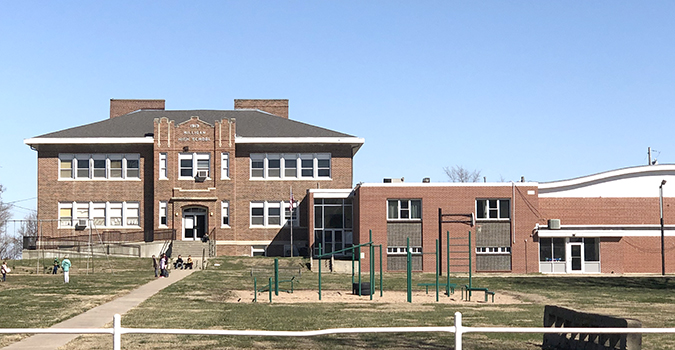 By Leesa K. Bartu
Signal Exeter Correspondent
Approximately 45 community members attended the Exeter-Milligan School Board in the Exeter Gym on Wednesday evening.
Chairman Adam Erdkamp welcomed the crowd and opened the meeting. The school board passed the consensus agenda before reviewing several policies.
Erdkamp briefly reviewed a recent committee meeting with several Friend board members. "Most of the conversation was over the ag. program. We will keep everything as it is this year for next school year."
The school board opened up the floor for public comment and several spoke about moving the third through sixth grade to Exeter, essentially closing the Milligan school.

Mary Lou Vossler, E-M Family and Consumer Science teacher, urged the board to move all of the students to Exeter, "It's time. Economically it's one of the better decisions. Is this just a temporary fix? Back when we consolidated with Exeter people thought the same thing. Here it is 20 plus years later and we are still benefiting from it."
Lisa Soukup, Media Specialist at Exeter-Milligan, travels to Milligan four days a week for Library and computer science classes. She recalled her families ties to Milligan and to the school building, but encouraged the board to take the next step, "I don't take this lightly. It will make us stronger as a staff and a school and community It will make such an impact on the elementary.
Community member Rebecca Svec commented, "I know there are a lot of factors…remember even if there is one site we still have two towns. The school is a little bit of your lifeblood and it doesn't come back. I hope you continue to make decisions to benefit both towns, not just you as board members but administrators and teachers, too. "