FC graduation will not happen May 9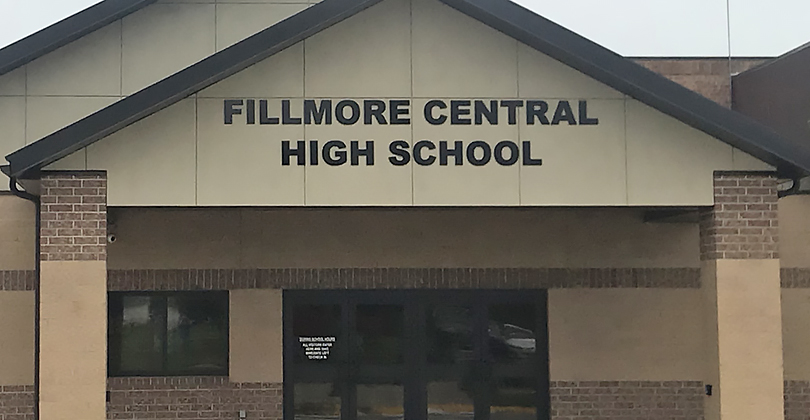 By GREG SCELLIN
Signal Editor
For about four days, the Fillmore Central administration, with the approval of the FC School Board, had an idea to give the 2020 FC Senior Class some semblance of a graduation event. That changed on Thursday afternoon when FC Superintendent Mark Norvell received a memo from Nebraska Commissioner of Education Matthew L. Blomstedt, Ph.D.
The memo stated that graduation ceremonies are considered "extra-curricular activities" per the current State of Nebraska Directed Health Measure (DHM) and are ordered to cease. They must only be conducted remotely by virtual means or be postponed. Efforts to dismiss or subvert the DHM may be considered a violation of school accreditation or considered a violation of the ethical standards for certified school officials.
"Although I join you in the critical need to recognize students and families who have much to celebrate, I also ask you to join me in celebrating in fashions and in times that better allow Nebraskans to Stay Home and Keep Healthy," Blomstedt wrote.
At the April 13 FC School Board meeting, FC High School Principal and Activity Director Ryun Theobald presented a plan to have a high school graduation event on Saturday, May 9, at FC. An overwhelming majority of seniors wanted an event to place on May 9. Exact graduation details were still being ironed out, but at the meeting activities suggested included diplomas being placed on a table in front of a backdrop at the FCHS entrance and seniors (in caps and gowns) and their parents driving up individually and picking up their diplomas and posing for a quick picture. A parade was suggested afterwards.
After the commissioner's memo, Norvell wrote parents and staff in the district on April 17 that there will be no type of in-person ceremony in May. Theobald will be contacting seniors and parents to schedule a possible graduation date in July or August. Diplomas, scholarships and any awards will be sent out to seniors via mail sometime in May.
"I appreciate your patience and understanding," Norvell said.
Items covered at the April 13 regularly-scheduled FC School Board meeting included:
• Friday, May 1, is the new last day of school for seniors. Friday, May 15, is the new last day of school for all other (K-11) students in the FC School District.