Documentary filmed in Exeter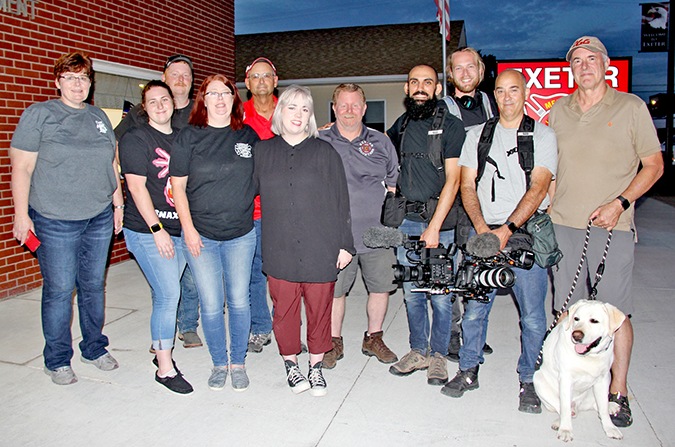 By Leesa K. Bartu
Exeter Signal Correspondent
The Exeter Volunteer Fire Department was spotlighted last week as the film company Vignette came to town and spent nearly the entire week filming fire department members in their everyday lives as well as using rescue equipment.
The film company plans to create a documentary about volunteer fire departments which "is the centerpiece of a larger goal which is to inspire people to serve in their communities," according to producer and casting director Louise Colette.
The idea for the project came from producer Peter Yoakum. He was aware that fire departments are struggling with recruitment especially in volunteer units. At the time he felt so much divisiveness in the country, "I wanted to find something everyone could feel good about."
Colette explained they "are partnering with the National Volunteer Fire Council to help them and all departments at large."
They plan to tell the stories of eight departments from around the country, "No two departments are alike. The way they train, work…we hope to paint as broad a picture as we can. We want to focus on the diversity of the departments and also on the personal motivation of the volunteers," described Colette.
Exeter was in a pool of 600 departments who applied to be part of the project. After five or six zoom calls with the producer they were chosen, according to Exeter Rescue Captain Hope Strate.