Upcoming Bloodmobiles Essential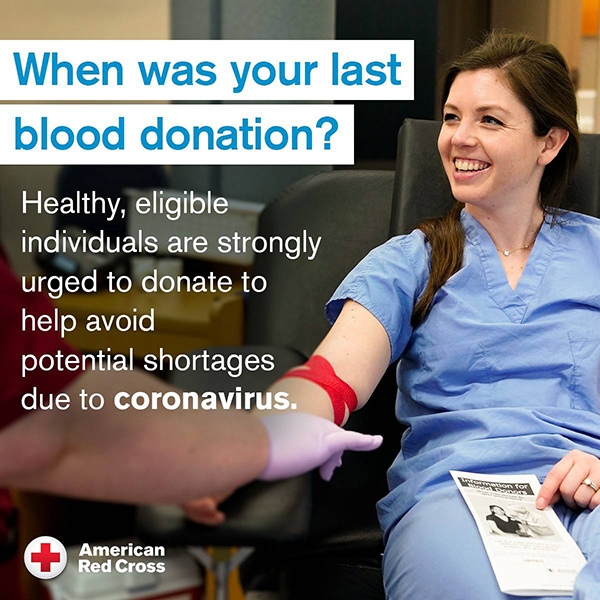 Fairmont will be sponsoring an American Red Cross Blood Drive at the Fairmont American Legion Hall 0n Friday, April 24, from noon to 6 p.m. Due to COVID-19, extra safety measures will be taken, over and above those ordinarily used. This gathering is allowed because blood drives are considered Essential.
If you plan on donating, please consider using Rapid Pass to answer the questions ahead of time to make the check-in process more efficient. Any healthy person who is 17 years old or older, interested in being a giving part of this live saving event, call Bonnie Gangstad at 402-366-7465 to make an appointment or use the on-line tool at redcross.org.
Your temperature will be taken at the entry and hand sanitizer will be available. ALL DONORS AND WORKERS WILL BE REQUIRED TO WEAR FACE MASKS AT THIS EVENT FOR THE SAFETY OF ALL INVOLVED. Gangstad reports, anyone refusing to wear a face mask, will be turned away. You may also email her at bgangstad@hotmail.com for more information on this event.
Another American Red Cross Blood Drive opportunity will take place on Friday, May 1, from 11 a.m., until 5 p.m., at the Milligan American Legion Building. Visit www.redcross.org for more information on this local blood drive.