Election headed down homestretch
Details

Published on Tuesday, 30 October 2018 19:13
Written by thenebraskasigna
In less than a week, voters will be heading to the polls in the Tuesday, November 6, General Election. Local contested races include the three that were featured in last week's newspaper, the Fillmore Central School Board race, Fillmore County Treasurer race and the Fillmore County Supervisor District 1 contest.
For the first time in 16 years, voters in Geneva will be electing a new mayor. Four-term Geneva Mayor Rod Norrie has opted to not seek re-election and candidates Eric Kamler or Rod Renken will take over in December. Kamler and Renken were asked to introduce themselves once more to voters and their responses follow.
Voters in the Geneva Rural Fire District will be asked whether or not they want to pass a bond to fund one-half of the cost of a fire station. The City of Geneva has already purchased a parcel of ground inside its City Limits to build the new fire station on. Also, the Geneva City Council has voted to go ahead with its portion of the project (it will be funded 50/50 with rural and city).
Members of the Geneva Fire Department have appeared at several city council meetings and stated that the department has outgrown the current fire station. They have also stated the current fire station cannot hold future fire trucks that will be necessary for fire-fighting activities. They also indicate it is almost a mandatory decision rather than a possibility.
The race for the state senator position for the 32nd Legislative District should also be a close one between incumbent Laura Ebke and challenger Tom Brandt. Brandt easily carried Fillmore County in the May 15 Primary Election—747 to 442. Third candidate Al Riskowski garnered 417 votes.
Another interesting local race will be in Fairmont where seven candidates are vying for three spots on the Fairmont Village Board of Trustees. Incumbent Dave Seggerman will be seeking another term, while incumbents Don Moses and Jack Slocum opted to not seek re-election. Joining Seggerman on the ballot will be Chris Grant, Wanda Moses, Victoria Verhage, Amanda Schropfer, Tricia Galusha-Chapman and Butch Long.
Fairmont Village Clerk Linda Carroll said she is surprised with the number of candidates for the board. She also noted that she doesn't know of any major issues in the Fillmore County village.
"I just think that there are citizens who are interested in what happens in their community," Carroll said. "Isn't that a wonderful thing, actually, for a community our size."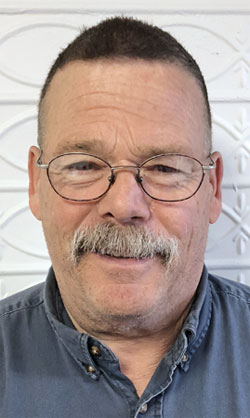 Rod Renken
I am Rod Renken. First I would like to thank everybody for their support and participation in the election process.
I have lived in Geneva basically my whole life, and also has my wife Sandi, as we both attended and graduated from Geneva High School. We were married and raised our two kids, Alisha and Ryan.
First of all, I am not a politician and I don't want to be one. As your Mayor, I will do my best to represent the citizens of Geneva and try to go with what I feel the majority of the citizens of Geneva want. I will do my best to lead efficient council meetings.
I think at this time we have two major projects, The Community Center and the new Fire Barn. I feel they are both needed and I will work hard to see that they proceed to completion.
I feel that what makes communities strong and vibrant are citizens becoming involved in their community, a few examples Geneva Fire and Rescue, Sons of the American Legion, VFW, Young Business Leaders, Rotary, Lions Club...all of our churches and church groups and the many other volunteer groups I am sure I am forgetting some.
Working together is what makes strong communities. As of now, our community is running as cost effective or better than most towns our size. Thank you again for your support and for becoming active in your community.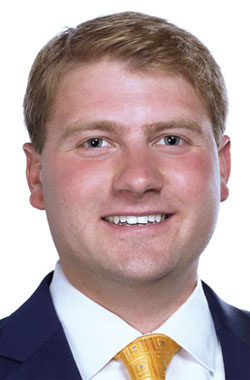 Eric Kamler
Geneva has seen some amazing changes over the last five years. Families have moved into the community, new businesses are being built, current businesses are expanding, new amenities are being added, and several needed infrastructure improvements are moving forward.
It has been a pleasure serving on the City Council for the last four years. When I am visiting with people in town about an issue, attending conferences with leaders of other municipalities, recruiting a family or new business to town, or hosting a public Town Hall at the Senior Center, Library or Rotary Club, I always wear my Geneva hat and know that no matter the time or place, I am proudly representing this great community.
This year, Geneva will be electing a new Mayor for the first time in 16 years. Our town is truly at a crossroads. I believe our momentum of growth has only just begun.
Our future success is dependent upon having a Mayor who already knows how to get the job done and has working knowledge of all the projects in progress across our town. I am ready to take the reins and serve on day one as your Mayor. I have a vision and a plan for our town.
One of the biggest reasons I decided to run for Mayor was this truly fantastic group of City Council Members that I have spent the last four years working with. They are an energetic and forward thinking group. Even if we don't always agree, they always have the best interest of Geneva in mind. They have helped me realize that I could provide more to Geneva than what I could as a City Council member.
I am proud of what this City Council has accomplished over the last four years. I encourage and invite you to reach out to any current City Council Member about the kind of open and transparent working relationship I have built with each of them as well as my unopposed replacement to the City Council, Joni Karcher. As Mayor, I will continue to work with the City Council as a team and respect their roles as elected representatives to keep up our town's momentum into the future.
As the President of the City Council, I have been excited and inspired to see the hard work put into projects that produce tangible results that everyone in town can see, experience, and enjoy.
I am passionate about seeing this town succeed. I have demonstrated this by being the most accessible candidate for Mayor. I have knocked on almost every voters' door in town seeking your input, held over 15 public town hall events in the last two years, and shared my vision and plan for our community through my campaign materials. All of my campaign materials include my home address, cell phone number, email, and Facebook page. As your mayor, I will continue to be on call 24/7 for you. I already frequently have late night phone calls and message conversations with citizens replying to town issues as a Councilman. Serving as the Mayor is a tremendous responsibility and one that I have proven I am ready to manage immediately starting on day one.
My family has been rooted in Geneva for five generations. I want to see our town continue growing for another five generations so we can enjoy and continue to be proud of this amazing place we all call home.
From the beginning of this campaign, I have shared a detailed roadmap and plan for major issues facing Geneva from future street paving, financial stability, drugs in our town, property taxes, dilapidated housing, enhancing our fiber-optic internet network, and making our City government more transparent and accountable, all while providing my personal contact information to the public if a question or suggestion ever arises.
The next leader of our town must have a direction and a vision. I encourage you to look at both candidates' plans when deciding who to cast your vote for. You have my word and my reputation as a City Councilman to hold me and my vision for Geneva accountable.
Our future is incredibly bright and I will serve as your Mayor with a long term vision who is in it for the long haul.
I will always welcome your guidance and input and invite you to join our team as we continue to grow Geneva together. Please call or text me on my cell phone at 402-759-2665, email me at This email address is being protected from spambots. You need JavaScript enabled to view it., or reach out on Facebook at any time. I humbly ask for your vote on November 6. Thank you!