Panthers Top At Own Invite
Details

Published on Tuesday, 18 April 2017 21:10
Written by thenebraskasigna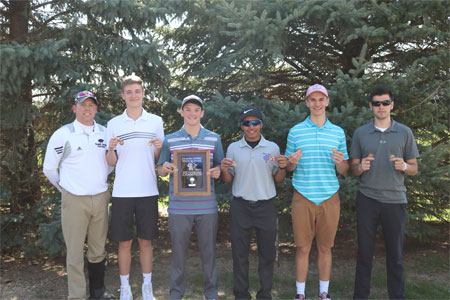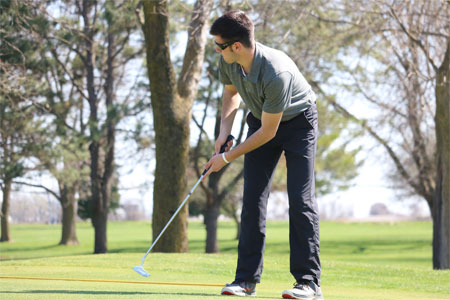 All five Fillmore Central varsity golfers finished in the Top 15 at the 2017 FC Golf Invite on Tuesday, April 11. Paced by the fifth-place finish of Trevor Swartz, 88, the Panthers also came out on top in the team race at the invite by taking the tie-breaker over Heartland (both teams combined for a 373). Thayer Central was third at 381.
Titan Max Madsen took home the top individual honors at the invite after firing back-to-back rounds of 41 for an 82. Heartland's Hayes Oswald was one stroke back at 83.
The invite was pushed back an hour for an 11 a.m. start at the Hidden Hills Country Club in rural Geneva.
"On what started as a very chilling morning, clear skies and ample sunlight provided a very pleasant finish to the day," Panther head coach Mitch Lockhart said. "The chilly start left many golfers struggling to make pars. Several golfers struggled to keep the ball in bounds, out of the rough, and away from tree trouble."
Swartz carded rounds of 45 and 43 last Tuesday. Panther Dakota Wilkins fired rounds of 45 and 47 for a 92 and seventh place. Teammate Tanner Ourada carded back-to-back rounds of 48 for a 96 and ninth-place. FC's Shalin Bhakta carded rounds of 49 and 48 for a 97 and 12th place, and teammate Garrett Whitley fired rounds of 47 and 51 for a 98 and 13th place.
Exeter-Milligan's Evan True carded back-to-back rounds of 50 to place 15th at the invite. The top golfers on the Panther JV squad were Brock Tatro and Daniel Andrews with a 112 (58 and 54) and 116 (55 and 61), respectively. E-M finished in seventh place in the team standings (465) at the nine-team invite. Timberwolf Theron Odvody carded a 118 and Joel Klemm had a 120.