Eagles Move To 12-1 On Season
Details

Published on Wednesday, 26 September 2018 16:43
Written by thenebraskasigna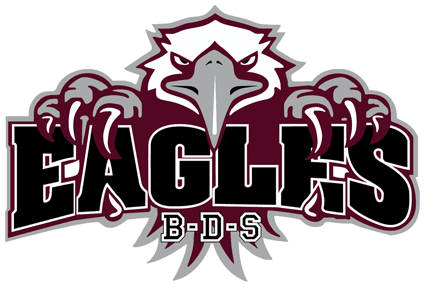 Bruning-Davenport/Shickley improved to 12-1 on the season and No. 1 in wildcard points in Class D-2 with wins over Shelby/Rising City, Nebraska Lutheran and Meridian last week.
On September 18, the Eagles defeated S/RC 23-25, 25-17, 25-8 on their home court.
"We came out a little flat and it took us a little bit to get in rhythm, but after falling in the first set, we bounced back and handily won the second and third sets," Eagle coach Kari Jo Alfs said.
Jadyn Kleinschmidt nailed nine kills for the winners. Macy Kamler smacked 10 kills and Regan Alfs had nine. Jordan Bolte put up 14 assists and Alfs had 12. Kamler paced the defense with 11 digs and six blocks. Kleinschmidt had 10 digs. Emilie Schardt had a pair of blocks.
In the second match last Tuesday, BDS rolled past Nebraska Lutheran 25-6, 25-5.
Kleinschmidt drilled seven kills. Alfs had 10 assists.
On Thursday, the Eagles travelled to 6-6, Class D-1 Meridian and downed the Mustangs, 25-18, 25-23, 21-25, 25-12.
"We served very aggressively this evening tallying up nine serve aces on the night with only four missed serves," Alfs said. "There were a lot of long rallies as we had 62 digs on the night. Jadyn did a great job for us tonight at the service line and Macy Kamler came on strong at the net with 18 kills. Emilie (Schardt) really stepped up her play at the net tonight with four huge blocks and five kills—this was one of her best nights on the court this year."
Kleinschmidt nailed 14 kills and Alfs had a dozen. Bolte tallied 24 assists and Alfs put up 22. Kleinschmidt had five ace serves and Caitlin Mosier ripped a pair of ace serves. Mosier also had 16 digs. Kleinschmidt had 12 digs along with Sera Johnson.
The Eagles travel to Giltner this Thursday night for a triangular with the 12-2, Class D-1 Hornets and 13-2, Class C-2 Blue Hill.